Former Minnesota Aurora FC keeper Sarah Fuller retires from soccer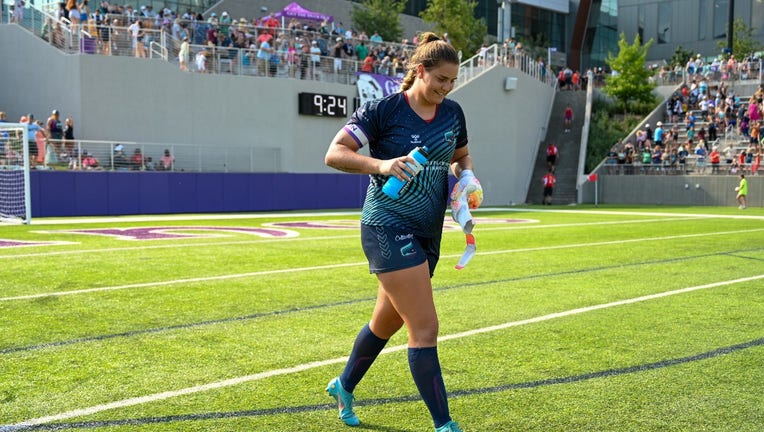 article
MINNEAPOLIS - Sarah Fuller was the first player before the summer of 2022 to sign with Minnesota Aurora FC, the first women's pre-professional soccer team in the state's history.
Fuller on Tuesday announced on social media that after more than 20 years in soccer, she's retiring from the game. Fuller has been a trailblazer in women's sports the last several years, coming to Minnesota Aurora FC after being the first woman to score points in a Division I college football game as a kicker at Vanderbilt.
"I am at a place where I am excited to start a new chapter in my life. After nearly 20 years on the pitch I have decided to hang up my cleats. Soccer gave me more than I could have ever asked for. I am grateful for the successes and the failures, the people I have met, and the opportunities the beautiful game has granted me," Fuller posted to social media.
"Thank you to every teammate, coach, and staff member I have worked with over the years, to my friends and family who have supported my dreams, and a special thank you to Aurora FC to stand in net one last time in the best environment I could have ever imagined. It has been an honor to be a part of such a monumental team. My hope is to have inspired others and left the game better than I found it. I know my younger self would be proud," she added.
As the starting goalkeeper, Fuller played in 13 of 15 matches and clocked 1,065 minutes of playing time. Fuller allowed eight goals in 13 games, and posted six shutouts. Fuller posted a 0.846 save percentage and 0.68 goals against average.
Fuller helped lead Minnesota Aurora FC to an undefeated regular season at 11-0-1, the franchise's first home playoff win and first trip to the USL-W championship game.