Fleck hires 9 assistant coaches, 4 staff members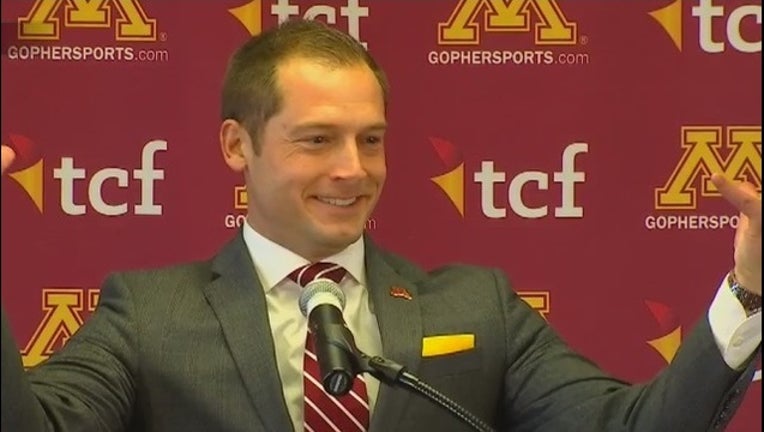 article
MINNEAPOLIS (KMSP) - University of Minnesota Gophers football Head Coach P.J. Fleck announced the hiring of nine assistants coaches and four staff members.
The new addition on offense are Offensive Coordinator and Quarterbacks Coach Kirk Ciarrocca, Running backs Coach Kenni Burns, Tight Ends Coach Brian Callahan, Receivers Coach Matt Simon, and Offensive Line Coach Ed Warinner. Ciarrocca, Burns, Callahan and Simon had worked with Fleck at Western Michigan.
For the defense and special teams, Fleck added Defensive Coordinatior and Linebackers Coach Robb Smith, Defensive Backs Coach Maurice Linguist, Defensive Line Coach Bryce Paup and Special Teams Coordinator Robert Wenger. Wenger also comes from Western Michigan. Smith coached with Fleck at Rutgers.
Of the nine coaching assistant hires, Linguist, Paup and Warinner have not worked with Fleck before.
Fleck hired four other members of his Western Michigan staff - Gerrit Chernoff as general manager, Dan Nichol as head strength and conditioning coach, Marcus Hendrickson as director of player personnel and Matt Childers as director of video.
The new hires will become official once standard university procedures have been completed.