Arizona Cardinals fire Kliff Kingsbury; Steve Keim to 'step away' as general manager
PHOENIX - A day after the Arizona Cardinals were blown out in their final game of the season on the road against the San Francisco 49ers, the team has made changes to its coaching staff and front office.
The Cardinals announced on Jan. 9 that Kliff Kingsbury has been relieved of his duties. Additionally, general manager Steve Keim "has decided to step away from his position in order to focus on his health."
"The Arizona Cardinals Football Club today announced that head coach Kliff Kingsbury has been relieved of his duties," the team said in a statement. "In addition, General Manager Steve Keim has decided to step away from his position in order to focus on his health. The team wishes them well and thanks both of them for their contributions."
Kingsbury received a contract extension just last year and finishes his tenure with a 28-37-1 record over four seasons, including a 4-13 mark this year.
Keim also received a contract extension last season. He's been with the Cardinals since 1999 and served as the team's general manager since 2013. He took a medical leave of absence in December, but the team didn't elaborate on the reason.
Kingsbury joins a long list of names who couldn't win enough games for one of the NFL's least-successful franchises. The Cardinals haven't won a championship since 1947 and have never had a coach last more than six seasons in more than a century of existence.
The low-key Kingsbury was owner Michael Bidwill's surprise choice to lead the franchise back in 2019, replacing Steve Wilks. A few months later, the franchise selected quarterback Kyler Murray with the No. 1 overall pick in the draft.
A former quarterback himself, Kingsbury had developed a reputation for working with young quarterbacks, including Patrick Mahomes, who played for Kingsbury at Texas Tech and went on to lead the Kansas City Chiefs to a Super Bowl win.
For a while, the Kingsbury-Murray pairing looked as if it would succeed. The Cardinals went 5-10-1 in 2019 before improving to 8-8 in 2020. The Cardinals started last season with a 10-2 record, emerging as a Super Bowl favorite, but lost four of their final five regular-season games.
They still made the playoffs but lost to the Los Angeles Rams 34-11 in the wild-card round.
The Cardinals started this season with high expectations, but nothing went as planned. The first bad omen came when three-time All-Pro receiver DeAndre Hopkins was suspended for the season's first six games after violating the NFL's policy on performance-enhancers.
Murray signed a $230.5 million contract with the Cardinals before training camp that could keep him with the franchise through 2028. Instead of being a celebratory moment, a strange clause in Murray's contract that mandated four hours of independent study on game weeks drew criticism.
The clause was eventually removed, but the damage to Murray's reputation was done.
Hopkins returned after his six-game suspension in October, but the season had already gone sideways. An avalanche of injuries to the offense didn't help: They lost starting tight end Zach Ertz to a season-ending knee injury and four offensive linemen missed significant time.
Then Murray was lost for the season after tearing ligaments in his knee against the Patriots on Dec. 12.
Kingsbury stayed stoic, even as the season was crumbling. There were plenty of off-the-field issues as well. Assistant coach Sean Kugler was fired after an incident in Mexico City and Keim's leave of absence was another surprise.
Even so, the Cardinals continued to play hard, just not particularly well. Kingsbury was popular among players in the locker room, but it wasn't enough to save his job.
Looking for new leaders
Headhunter based in Scottsdale, Scott Smith, has experience filling these types of high-level positions for corporations and sports teams says it can absolutely be compared to corporate America but says this process could be even quicker than a more low-profile CEO job because of assessments the Cardinals' organization already has well underway.
"I would think in the case of the Cardinals, you could get that done in three weeks to five weeks. In many corporate jobs that are not as high profile, that could take 60 to 100 days," he said.
He's a managing partner at Tower Hunter Executive Search.
Smith says whether it's a major corporation, or an NFL team, the process is the same.
Headhunters, he says, look for three things: Candidates that can meet the expectations of the job, and have experience executing them. Candidates who are free from distractions, like habits or people in their personal life that could impact their ability to perform. And Late, possibly the most important, especially when it comes to the Arizona Cardinals hierarchy, is the potential of a new hire to be a good fit culturally.
"If you have a problem with the culture and you're not moving the culture in the right direction, in most jobs, in corporate America and otherwise, you're going to find that you're not going to be successful," Smith said.
The Associated Press (AP) contributed to this report.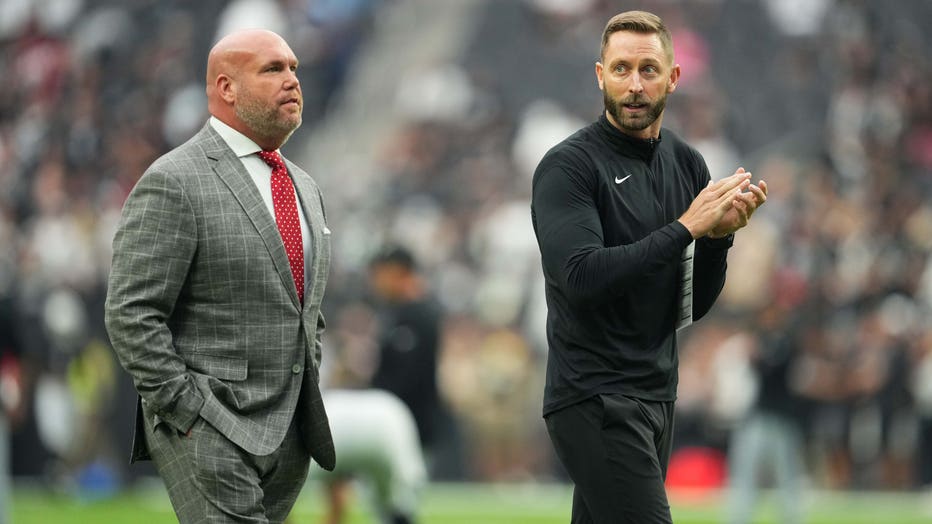 LAS VEGAS, NEVADA - SEPTEMBER 18: (R-L) Head coach Kliff Kingsbury and general manager Steve Keim of the Arizona Cardinals look on during warmups before a game against the Las Vegas Raiders at Allegiant Stadium on September 18, 2022 in Las Vegas, Nev (Photo by Chris Unger/Getty Images)