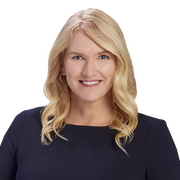 Dawn Mitchell
FOX 9 Sports
Dawn grew up in the middle of a family of boys, literally. With two older brothers and two younger brothers, she says that "Explains a lot!" about her. She played three different sports in high school and managed to fit dance in too.
Dawn reports and anchors for FOX 9 Sports and hosts "FOX 9 Sports Now" on Friday and Saturday nights. She's also been covering the Vikings for over a decade.
Here's a fun fact: Dawn is ambidextrous; which means she can use one hand to type her stories and the other to eat or do whatever. Comes in pretty handy when she's on deadline!
The latest from Dawn Mitchell
FOX 9's Dawn Mitchell sat down with Vikings rookie running back Alexander Mattison ahead of his NFL debut.