Youth Aviation Foundation battling Wells Fargo over thousands in deposits
EDEN PRAIRIE, Minn. (FOX 9) - A Twin Cities youth charity is fighting legal headwinds, trying to get back what they're calling a disappearing deposit.
Their battle with Wells Fargo reached new heights in the last week. The Youth Aviation Foundation is trying to get a new generation of pilots ready to fly, but they say this 2 1/2-year snafu is making the skies a little bumpier.
Before they can fly, a lot of pilots train for takeoff on a simulator. The Youth Aviation Foundation has made that kind of technology available to kids for more than 20 years. In 2021, they collected money for upgrades.
"The fundraiser was to generate money to be able to put in the simulators that we have," said YAF treasurer Bryce Larson.
The simulators came, but not before some turbulence. Larson says he used the Wells Fargo app to deposit two checks totaling $4,000 in May. When he noticed in September the money wasn't in the account, he says a Wells Fargo representative told him to try the deposits again. Bank statements show the money went into the account in September and then came out in October with a note that the deposits were made twice.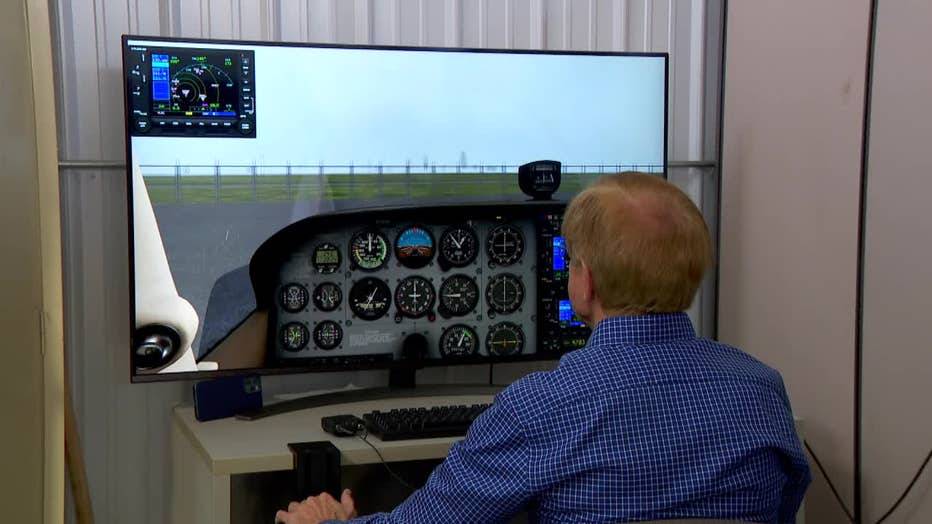 The Youth Aviation Foundation is battling Wells Fargo over some missing deposits.  (FOX 9)
Larson dug deeper, checking the donor's account, which shows the checks deposited in a Chase bank account.
"There is no account at Chase," Larson said. "So I don't know where the money went."
Larson filed a case in small claims court, but like a bad run in the simulator, it crashed. He says the court misunderstood the evidence, so last week he filed an appeal.
In the meantime, without the donations, the foundation had to dig into savings to buy the simulators, reducing what else they could offer the kids.
"Now we're running out of our available funds to do normal things like, you know, get equipment for the astronomy thing or add on aircraft for this stuff," Larson said.
We reached out to Wells Fargo for comment, but they said they had nothing to add. As we mentioned, the court ruled in their favor in the small claims case.