'Yellowstone' star Kevin Costner gambles on next monster hit with his own money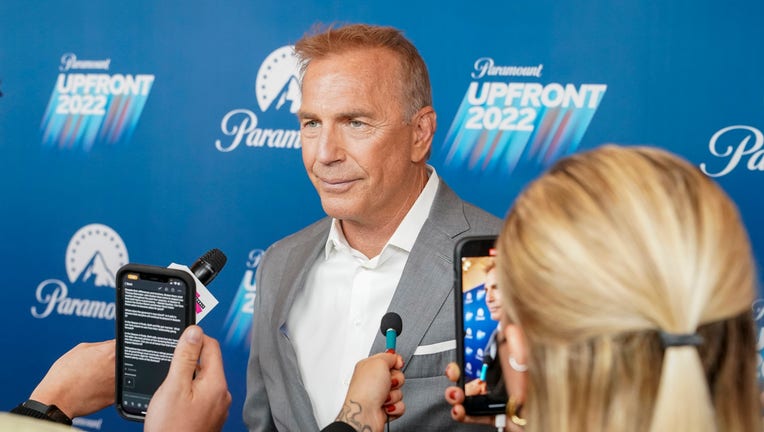 article
Kevin Costner's latest film series, "Horizon: An American Saga," set him back more than $20 million in out-of-pocket expenses.
While still starring on "Yellowstone," Costner announced last year he was finally pursuing his passion project after nearly 30 years on the back burner.  
The four-part epic takes place during the expansion of the American West, both before and after the Civil War, and was recently scheduled for a summer 2024 release. According to The Hollywood Reporter, Warner Bros. has slated "Horizon: An American Saga Chapter 1" for a June 28, 2024, release, and "Chapter 2" will follow two months later with an Aug. 16, 2024, release.
Costner's expenses on the project further came to light in court documents after his ex-wife, Christine Baumgartner, filed for divorce in May after 18 years of marriage.
KEVIN COSTNER MORTGAGED HIS $50M HOME TO FUND NEW MOVIE SERIES
In court documents obtained by Fox News Digital, Baumgartner's legal team explained how Costner expected to receive a "waterfall" of funds from "Horizon" after his initial investments.
"Kevin's total compensation for acting, producing, and directing in Horizon 1 is approximately $12,000,000, and for Horizon 2 is approximately $12,000,000, most of which he voluntarily deferred," court documents stated. 
"Kevin estimates that this money will 'waterfall' back to him starting in late next year. Kevin also has a profit participation in Horizon 1 and 2, which is yet another source of income."
In addition, Costner mortgaged 10 acres of a $50 million, oceanfront Santa Barbara property to ensure proper funding for the project, Deadline reported.
'YELLOWSTONE' STAR KEVIN COSTNER FACES DIFFICULTIES FILMING NEW MOVIE AFTER LEAVING HIT SHOW
"I've mortgaged 10 acres on the water in Santa Barbara where I was going to build my last house," Costner said. "But I did it without a thought. It has thrown my accountant into a f---ing conniption fit. But it's my life, and I believe in the idea and the story."
The first movie in the four-part saga was in post-production in August, a "critical" time of putting things together, Costner said while testifying in his divorce case. 
"I'm here," Costner emphasized while on the stand during a custody dispute with Christine.
"Somewhere along the line, they wanted to change things," he said of the "Yellowstone" filming process. "They wanted to do 5A and 5B … affected 'Horizon.' I was going to do my movie 'Horizon' and leave that show, do my movie, then do B. A show I was only doing once a year I was now doing twice."
Costner explained that he had been offered $24 million to do season 5, 6 and 7 of "Yellowstone," before scheduling discussions broke down, and the show was canceled.
While it seems like a major risk for Costner to fund "Horizon" himself, this isn't the first time he's done so.
In the past, Costner has put up his own money to fund the 1990 movie "Dances with Wolves," "The Postman" in 1997 and "Black or White" in 2014. Out of the three projects, "Dances with Wolves" was the most critically-acclaimed, earning Costner two Academy Awards for best director and best picture and a nomination for best actor in a leading role.
"You hear your name called, and it's a bit of a blur. It's a forever moment, but it's just a moment," he said. "I was so grateful to the Academy, but I've tried to not let awards inform my work."
"Dances with Wolves" was the first movie Costner directed, however it wasn't something he ever anticipated doing.
"I put all my money into this thing, and I actually asked three other directors to direct it before me. They each had kind of very pronounced ideas about what they wouldn't leave in the movie. They're very well-known directors," Costner explained. "I finally directed it by default. What I knew was I wasn't as good as any of those other directors. But I wasn't gonna leave anything out."
This wasn't the last time Costner would have trouble finding someone who shares his passion about a particular project. Finding someone to make "Horizon" proved just as difficult.
Costner further explained he's been trying to get this movie made since 1988, when it was still only one movie. He had a couple of close calls including one with Disney after the release of "Open Range," however it didn't feel right.  
"Eight years later, I started thinking about the story, started writing with a partner, and it ended up being four screenplays," he said. "So, I reverse-engineered everything from 1988. I thought it was really good. But I still couldn't get anybody to make it.
"At the end of the day, I'm a storyteller, and I went ahead and put my own money into it. I'm not a very good businessman, so, scratch your head, if you will. I don't know why, but I have not let go of this one. I've pushed it into the middle of the table three times in my career and didn't blink. This is my fourth."