World's first 3D-printed rocket launch scrubbed for this weekend
CAPE CANAVERAL, Fla. - After several attempts to get the world's first 3D-printed rocket in the air, Relativity Space has scrubbed the launch seconds before liftoff. 
Relativity Space tried to launch the one-of-a-kind rocket – known as Good Luck, Have Fun Terran 1 — on Saturday from Florida's Space Coast but was met with wind condition issues, among others resulting in several pushbacks. 
The 3-hour launch window opened at 1 p.m. and was initially slated to take off at 1:45 p.m., but due to wind and other circumstances, the launch was pushed back to 4 p.m. where it was ultimately scrubbed. 
Relativity Space gave a breakdown as to why the launch attempts on Saturday were scrubbed: 
Space fans who gathered on Wednesday to watch the liftoff had to go home disappointed after the launch was scrubbed. During the countdown, officials reported problems with oxygen temperatures in the rocket's second stage.
Space experts say a scrub is always the right call. 
"Delays are always expected, and we got to remember safety is paramount," Dr. Ken Kremer told FOX 35. "This must succeed. It is much better to keep the rocket on the ground than to launch it and have it blow up or go off course."
The launch is the first orbital attempt for Terran 1. It's a big deal in the aerospace world because it is taking a simplified and reusable approach to rocket launches.
RELATED: SpaceX launches OneWeb communication satellites from Florida
A rocket normally takes two years or more to build, but this can be done in two months. 
Standing at 110 feet tall and 7.5 feet wide, the Terran 1 is the largest 3D-printed object to exist and attempt orbital flight, officials have said.
About 85-percent of it is 3D-printed and uses liquid oxygen and liquid natural gas, which scientists say is not only best for rocket propulsion, but also for reusability. Looking ahead, it would be the easiest to eventually transition to methane found on Mars.
In December, FOX 35 spoke with Patrick Svatek of Relativity Space about the first test launch.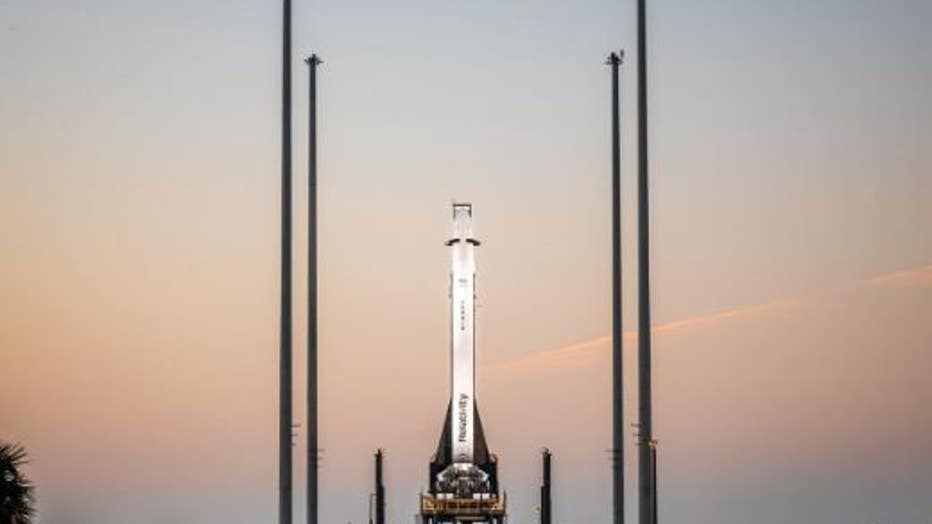 "It has taken a while to get here. A lot of people across the company, a lot of contract and government support to get to this point, and it is super exciting. The energy here that you feel today, the last few days, is incredible," he said.
Compared to a traditional rocket that has more than 100,000 parts, this 3D-printed rocket has less than 1,000 parts. There is no payload on board this rocket right now.
The rocket's launch will be a learning experience and may require some tweaking down the road, but is set to make history as it attempts its first orbital flight. 
When the launch happens, you can watch it in the live player above.