Wisconsin passes 'right to work' bill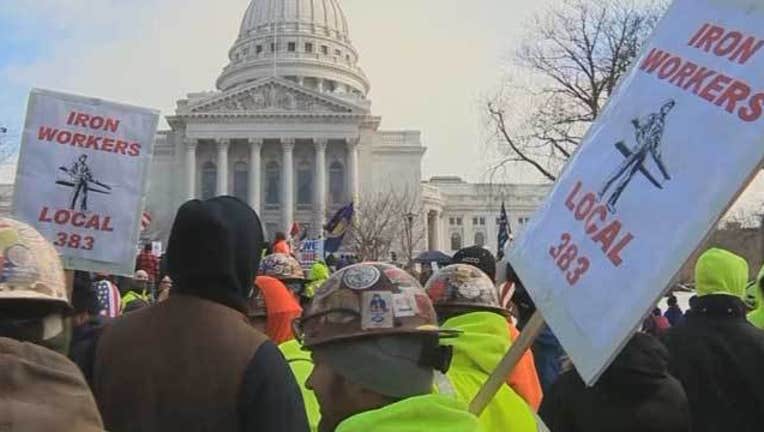 article
The Wisconsin Assembly passed a "right to work" bill Friday morning, sending the controversial legislation to the desk of Gov. Scott Walker. The law would prohibit contracts between employers and unions in which workers are required to pay union dues.
The bill passed on a 62-35 vote. Supporters say the measure would make Wisconsin more competitive in the job market, but opponents call it a union buster that hurts workers.

"Today, Wisconsin took a big step forward as we voted ensure that all workers will have the freedom to choose whether they want to belong to a union," said Rep. Dean Knudson (R-Hudson). "Those who would like to stay with or join a union may continue to do so. Far from weakening unions, this measure ensures that they will compete for membership, and represent them well, or risk losing members. The beauty of choice is that it creates competition, and requires producing results."
Wisconsin will be the 25th state to enact a right-to-work law.