Reservations required: White Castle brings back 'fine dining' for Valentine's Day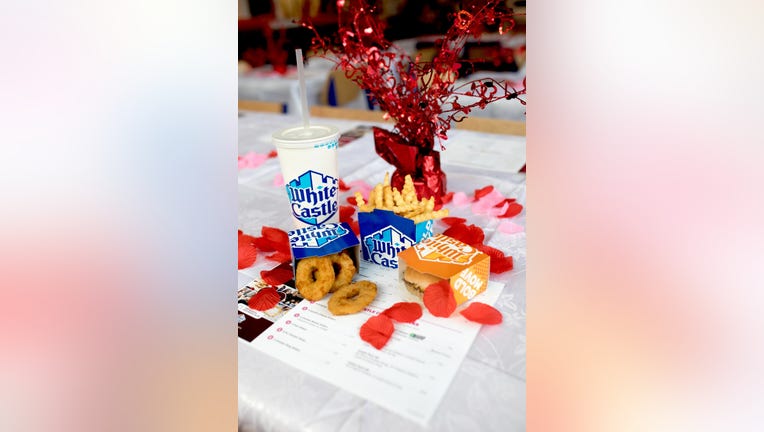 article
COLUMBUS, Ohio - White Castle is again transforming its fast-food dining rooms into "fine dining establishments" for couples looking to celebrate their love over candlelight and sliders.
The fast-food chain announced the return of its Valentine's Day experience for 2023 after a two-year break during the pandemic. On the evening of Feb. 14, participating White Castle restaurants offer hostess seating, tableside service, and festive holiday decor.
White Castle also offers special menu items as part of the romantic experience, including a "Love Cube" meal for two — which features eight cheese sliders, two sharable sides, and two small soft drinks. There's a new "Sprite Love Castle Potion" drink, described as "the marriage of the cool crispness of lemon-lime, a pop of cherry, and a kiss of smooth, creamy vanilla," and a Strawberry Swirl Cheesecake-on-a-Stick to end the night on a sweet note.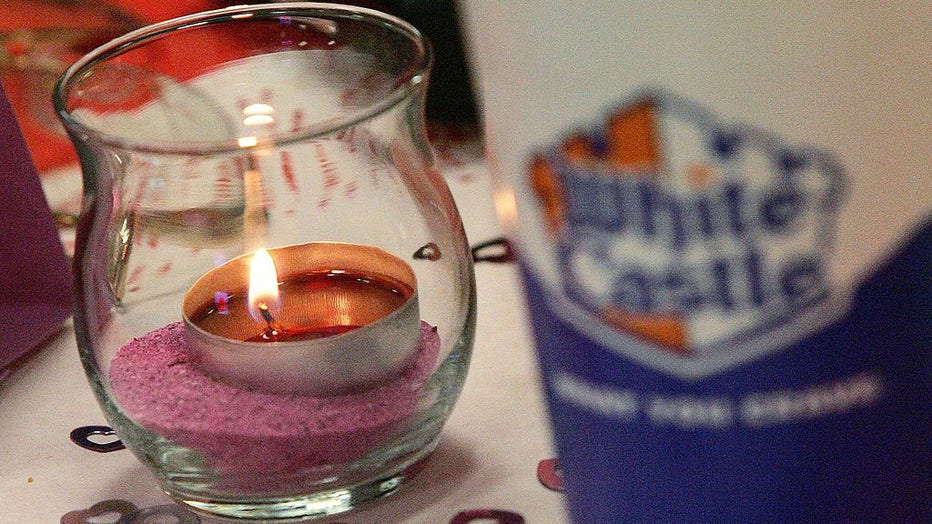 FILE IMAGE - A candle is seen next to a White Castle soft-drink cup during a Valentine's Day dinner at a White Castle restaurant on Feb. 14, 2006, in Des Plaines, Illinois. (Photo by Tim Boyle/Getty Images)
The experience is between 4 p.m. and 9 p.m., and reservations are required via OpenTable. Participating White Castles can be found at WhiteCastle.com/locations (scroll down to "Celebrate Valentine's Day at the Castle").
The Columbus, Ohio, based chain expects reservations to fill quickly. The chain said that the last Valentine's Day dine-in experience, held in 2020 just weeks before the onset of COVID-19, attracted more than 30,000 people.
"Valentine's Day is the day when White Castle becomes Love Castle, and we can't wait to celebrate it in person in 2023," Jamie Richardson, vice president at White Castle, said in a statement. "It's an opportunity to gather with those we love and savor the flavor of all the Castle has to offer, all in a festive atmosphere with affordable prices that won't bust anyone's budget."
White Castle also recently announced its newest employee, Flippy, a robot that cooks burgers to perfection. The chain is now implementing Flippy robots at 100 White Castle locations nationwide, helping its human colleagues with the cooking and expediting the process.
This story was reported from Cincinnati.