West Point honors JROTC cadet's dream by posthumously admitting him to academy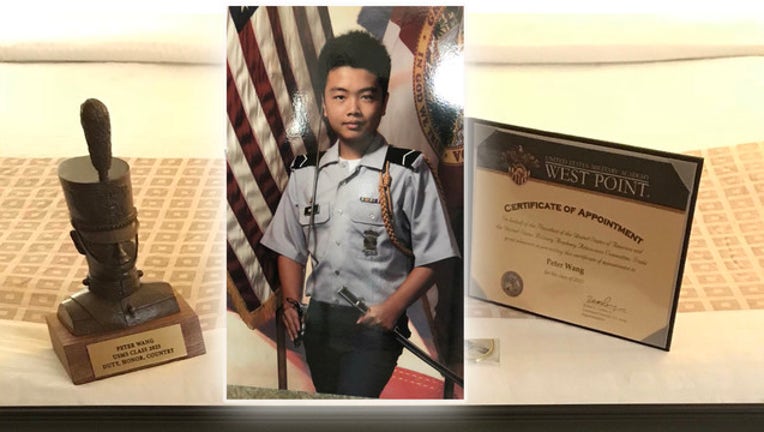 article
PARKLAND, Fla. - A student who died helping his classmates in a horrific shooting at Marjory Stoneman Douglas High School in South Florida had dreams of going to West Point after graduation.
Tuesday, the academy Tweeted that Peter Wang, a 15-year-old JROTC cadet who died while wearing his uniform holding the door open to allow others to escape while a gunman opened fire, has been posthumously admitted to its class of 2025.
"One of USMA's priorities is to develop leaders of character who are committed to the values of Duty, Honor, & Country," the academy Tweeted. "Peter Wang's actions on February 14 are an example of those principles and the academy honors his dream of being a West Point cadet with a 2025 letter of acceptance."
A spokesman for the U.S. Army told Fox News on Tuesday that Cadet Command approved Junior ROTC Heroism Medals for cadets Alaina Petty, Peter Wang, and Martin Duque.
Florida Governor Rick Scott has also directed members of the Florida National Guard to attend their funeral services.