Wednesday attendance breaks Minnesota State Fair record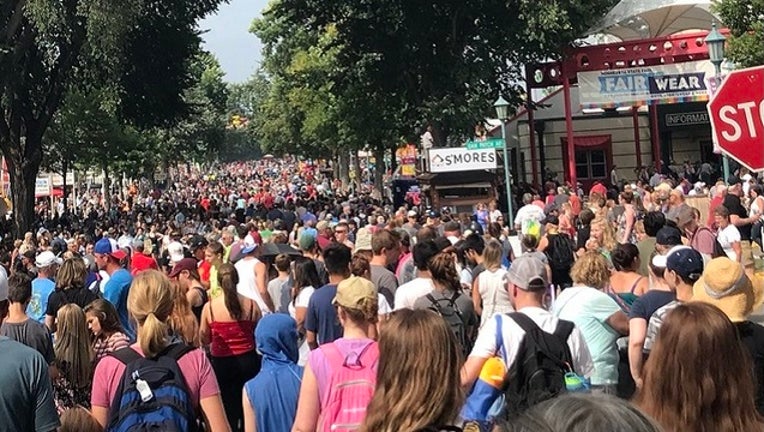 article
FALCON HEIGHTS, Minn. (KMSP) - A new record for Wednesday attendance was set at the Minnesota State Fair this year. 
On Wednesday, Aug. 29, 144,940 people attended the Great Minnesota Get-Together, breaking the previous record of 128,966 set in 2006. 
This year's fair is proving to be one of the best attended, with two other daily attendance records broken so far. 
Thursday, Aug. 23 set a new attendance record for Opening Day, with 122,695 people passing through the gates on what is historically the lowest-attended day. Saturday also set a new attendance record for the first Saturday of the fair with 222,194 people attending. 
The all-time single day record still stands, however. It was set on the second Saturday of 2016 with an attendance of 260,374 people.