WATCH: Cute Cat Has Wobbly Kitten Syndrome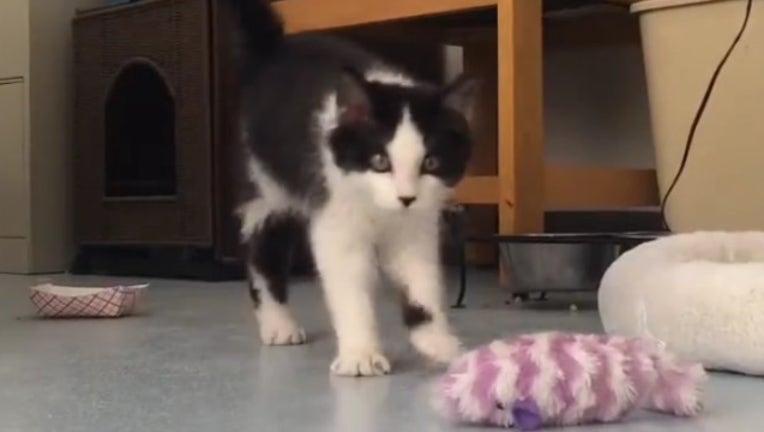 article
Meet Olive--isn't she adorable? As healthy as she looks, you'll notice she shakes. Her vet has diagnosed her with Wobbly Kitten Syndrome, also known as Cerebellar Hypoplasia, which causes her to tremble when she moves.
Watauga Humane Society in Boone, NC has been keeping a close eye on her and now looking to place her into a loving forever home! Olive's adoption fee is $80, including up-to-date vaccinations and a health exam.
It won't be long before someone takes this cute little kitty in and makes her part of the family!