Walmart Baby Savings Day, Amazon February Baby Sale offer parents steep discounts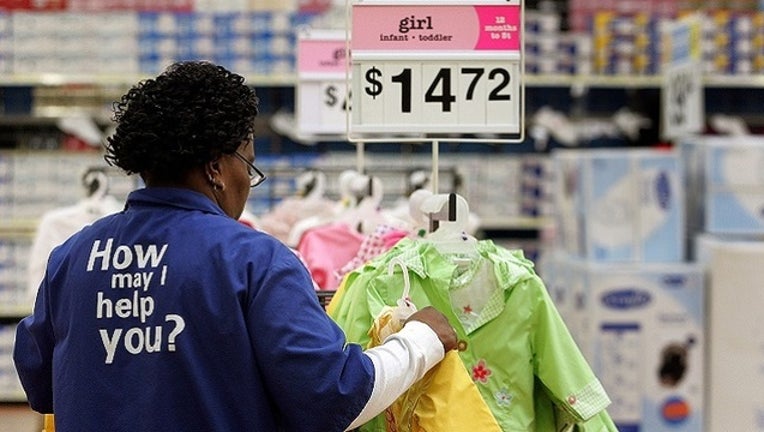 (FOX 9) - For parents -- or soon-to-be parents -- Walmart, Amazon, and other stores are slashing prices and offering discounted baby gear with February sales.
Amazon is having a February Baby Sale, which includes daily baby gear deals on items from bottles to car seats and baby monitors. Target stores are also offering gift cards with the purchase of baby items like formula and diapers.
There are also big sales at Buy Buy Baby throughout the month of February on gear like baby strollers, car seats and monitors.
On Saturday, February 23, Walmart is hosting "Baby Savings Day" with in-store discounts on all sorts of gear for new babies, such as car seats, diaper bags and crib mattresses. Specialists will be on deck to provide soon-to-be parents demonstrations of baby gear and advice on choosing the right products, along with samples and coupons. Walmart locations in Minnesota for the Baby Savings Day event are listed below:
Alexandria 4611 State Highway 29 S
Baxter 7295 Glory Rd
Bemidji 2025 Paul Bunyan Dr NW
Buffalo 1315 Highway 25 N
Cambridge 2101 2nd Ave SE
Cottage Grove 9300 E Point Douglas Rd S
Detroit Lakes 1583 Highway 10 W
Dilworth 415 34th St N
Duluth 4740 Mall Dr
Elk River 18185 Zane St NW
Forest Lake 200 12th St SW
Grand Rapids 100 SE 29th St
Hastings 1752 N Frontage Rd
Maple Grove 9451 Dunkirk Ln N
Marshall 1221 E Main St
Minneapolis 8000 Lakeland Ave N
Minneapolis 8450 University Ave NE
Minneapolis 700 American Blvd E
Minneapolis 1200 Shingle Creek Xing
Minneapolis 11505 Ulysses St NE
Monticello 9320 Cedar St
Rochester 3400 55th St NW
Rochester 25 25th St SE
Saint Cloud 21 County Road 120
Saint Paul 850 County Road E
Saint Paul 7835 150th St W
Saint Paul 10240 Hudson Rd
Saint Paul 1644 Robert St S
Saint Paul 1960 Twin Lakes Pkwy
Shakopee 8101 Old Carriage Ct
Stillwater 5815 Norell Ave N
Willmar 700 19th Ave SE