Vikings acquire center in trade with Giants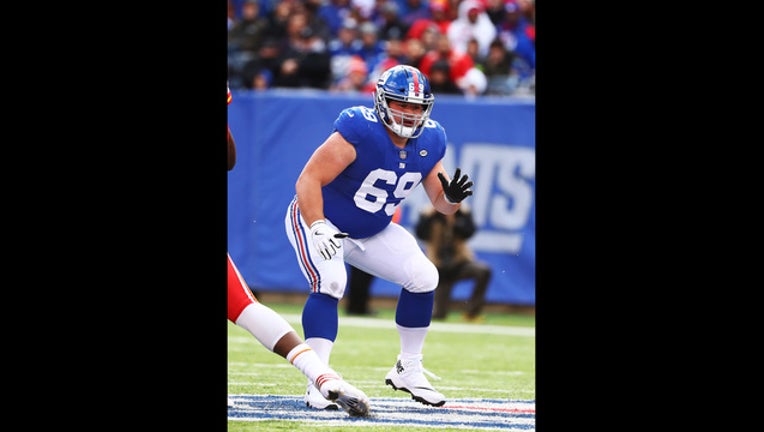 article
EAGAN, Minn. (KMSP) - Center Brett Jones is on his way to Minnesota after the Vikings acquired him a trade Sunday.
Jones, a Saskatchewan native, is a fourth year pro out of the University of Regina in Canada. Most recently, he started 14 games with the New York Giants, appearing in 30.
According to a release from the Vikings, Jones was a standout in the Canadian Football League helping the Calgary Stampeders to a Grey Cup title in 2014. Jones was named an all-star in 2014 as well.
In 2014, he was named the CFL's Most Outstanding Offensive Lineman and joined the Giants in 2015.
In exchange for Jones, the Vikings traded an undisclosed draft pick.