VIDEO: Stillwater Concert Choir singing in pool goes viral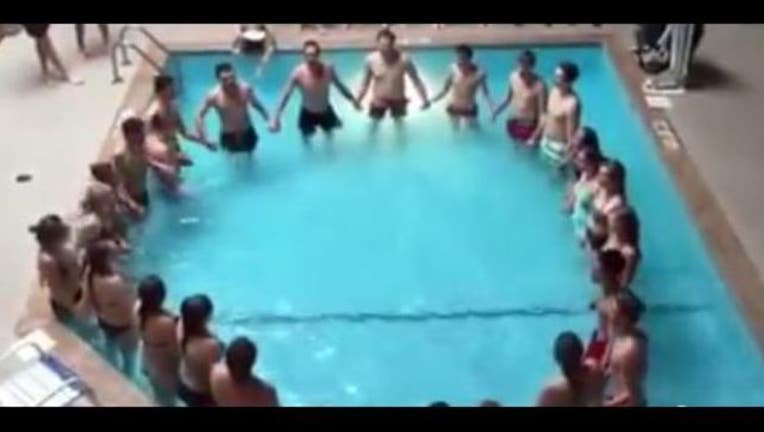 article
A video of Stillwater High School's concert choir singing beautifully in an Ames, Iowa hotel swimming pool has gone viral, reaching over a million views.
While touring a few weeks ago, the group found that the acoustics in the Iowa pool were a perfect fit for them to sing F. Melius Christensen's "O Day Full of Grace."
The choir's YouTube video has reached almost 800,000 views so far. HLN also posted the video to their Facebook page yesterday and it was viewed nearly a half-million times in less than a day.