VIDEO: 101-year-old Minnesota snow shoveler inspires neighbors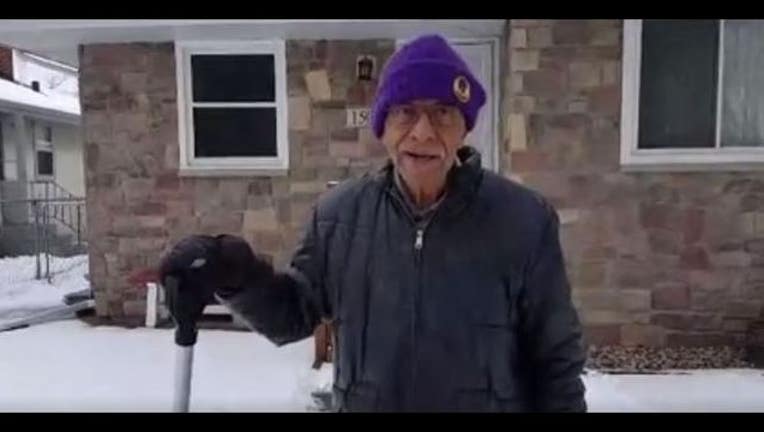 article
ST. PAUL, Minn. (KMSP) - A 101-year-old St. Paul man hasn't let old age, or Minnesota winters, keep him from helping out his neighbors. A neighbor filmed him outside shoveling his neighbor's sidewalk after a snowfall one morning, and the inspirational video is going viral.

The video was posted on Jan. 8 by Facebook user Keven O'Bannon. In the video, O'Bannon approaches his 101-year-old neighbor, Mr. Mann, who is shoveling the sidewalk of a neighbor who is out of town.

"This is an inspiration to a lot of people to get up and get out and get something," O'Bannon tells Mann in the video.

O'Bannon says he and others in the neighborhood usually try to get up early to shovel Mann's driveway whenever it snows, but he beat them outside today.

"I can use the exercise, as long as I don't exert myself," Mann tells O'Bannon.

The video has already racked up more than 500,000 views on Facebook.