Veteran suffers brain damage after alleged assault outside Oakdale, Minn. bar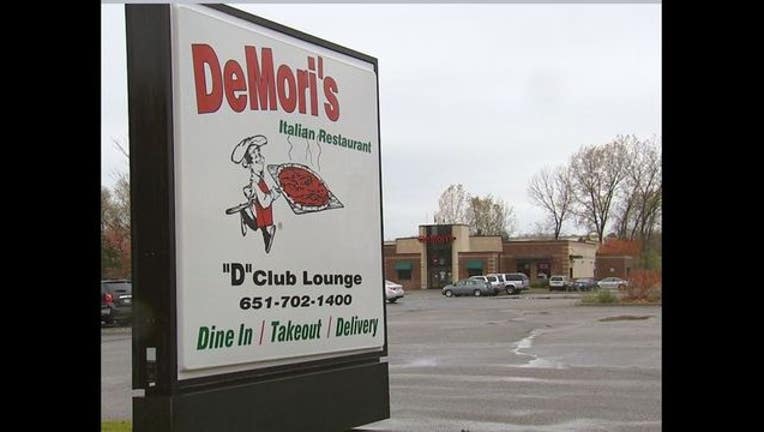 article
OAKDALE, Minn. (KMSP) - A veteran from Hudson, Wis. is recovering at Regions Hospital after police found him outside a bar in Oakdale, Minn. on Oct. 16 with a broken collar bone, a fracture to the back of his head and brain damage. Oakdale police say he called around 11 p.m. to report he had been assaulted and had his cell phone stolen.
Brian, whose last name has not been released due to safety concerns, was staying at a Best Western in Oakdale because he is trying to sell his house and had to get out of the way for several showings over the weekend, according to his mom, Jane. Police found the 31-year-old laying in the parking lot between the Demori's Italian Restaurant and the hotel.
Doctors at Regions Hospital tell Jane her son's injuries are consistent with being hit with something to the back of his head, not a fall.
Police confirm they respond to a fair share of problems at Demori's, but have struggled to move forward with the investigation because they cannot talk to Brian.
Brian is still not doing well, but he was recently moved out of intensive care.  He has  only said a few words over the past week and his family was told the brain injury he suffered may require him to learn everything from how to swallow to his ABCs. 
"We don't know what that recovery will be like," Brian's mom told Fox 9. "We don't know if he will be any better than he is now or if someday he will be back to himself."
Jane says no matter what caused the injuries her son, a decorated Iraq War veteran did not deserve to be left for dead.
"Whoever did this to Brian is still out there. I don't want them to be able to do this to somebody else," Jane says.
Anyone with information about this assault investigation is asked to call the Oakdale Police Department.