Undercover 420 operations underway in Wyoming, Minnesota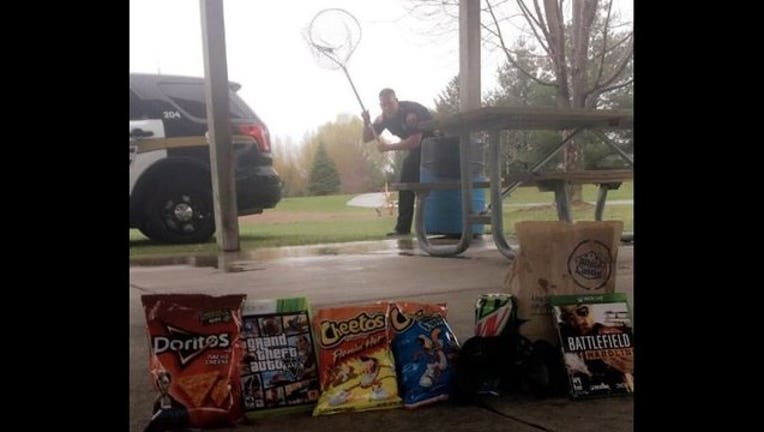 article
WYOMING, Minn. (KMSP) - After winning 4/20 with a viral post last year, the Wyoming, Minnesota Police Department is back at it this year on the stoner holiday. Wyoming PD posted a photo of its "undercover 4/20 operations" which include an officer with a net, waiting behind the pothead bait of Doritos, Cheetos, Mountain Dew, White Castle and a few video games.
"Undercover #420 operations are in place. Discreet traps have been set up throughout the city today. #Happy420," Wyoming PD warned. "All jokes aside, substance abuse is a real issue. We use tongue in cheek humor to bring attention to those issues. With that being said, if you need help with substance abuse issues please contact us and we'll find resources. That does NOT mean jail time."
Last year, the Wyoming Police Department posted a photo to Facebook and Twitter of its undercover 4/20 "stings" which involved Cheetos, Doritos and a cardboard box trap.
Pro-pot activists plan to hand out joints outside Capitol
Advocates for the legalization of recreational marijuana are handing out free joints Thursday to Congressional staffers and Capitol reporters. The 4/20 event is a protest against federal interference with states that have legal marijuana. READ MORE