Uber says suspected Michigan gunman was driver for service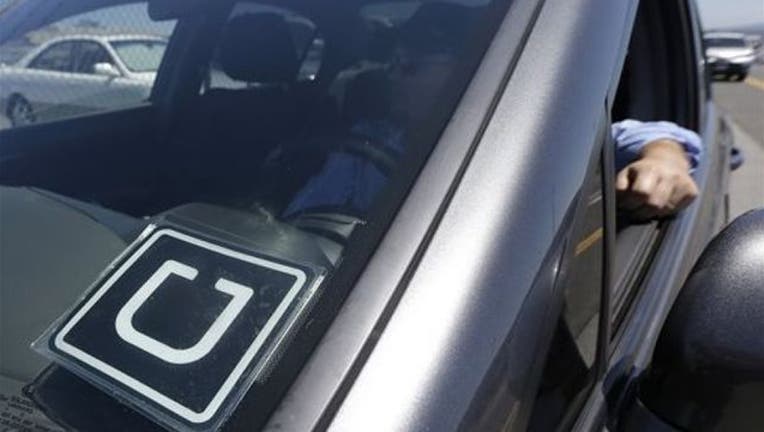 KALAMAZOO, Mich. (AP) — Uber said Sunday that the man suspected of going on a western Michigan shooting rampage that left six people dead and two others seriously wounded was one of its drivers, but wouldn't say if he was working for the ride-sharing service at the time of the slayings.
Authorities identified the suspect in the Saturday shootings as Jason Dalton, a 45-year-old from Kalamazoo Township who police said had no criminal record. They said victims of the shootings in and around the city of Kalamazoo had no apparent connection to him or to each other.
Uber spokeswoman Nairi Hourdajian confirmed Dalton had driven for Uber, but wouldn't say whether he was picking up fares for the ride-sharing service Saturday night.
Authorities on Sunday were investigating a Facebook post saying the suspect was an Uber driver who was driving erratically around the time of the shootings and indicating he may have taken at least one fare during an ensuing manhunt, according to Kalamazoo County Prosecutor Jeff Getting.
Uber prohibits both passengers and drivers from possessing guns of any kind in a vehicle. Anyone found to be in violation of the policy may be prohibited from using or driving for the service.
The company is "horrified and heartbroken at the senseless violence," and has offered authorities assistance in the investigation, Chief Security Officer Joe Sullivan said in a statement.
Uber previously has dealt with questions about its driver-vetting process, and announced earlier this month that it will pay $28.5 million to settle two lawsuits that said it misled customers about safety procedures and fees.
The lawsuits attacked Uber for charging a fee of up to $2.30 per trip for what it called industry-leading background checks on would-be drivers. However, Uber didn't do the kind of fingerprint checks required of taxi drivers. Under the settlement, Uber also would stop using certain "safety-related" advertising language and would rename its "Safe Ride Fee" as a "Booking Fee."