U.S. Marshals Service releases 'WANTED' poster for Lois Riess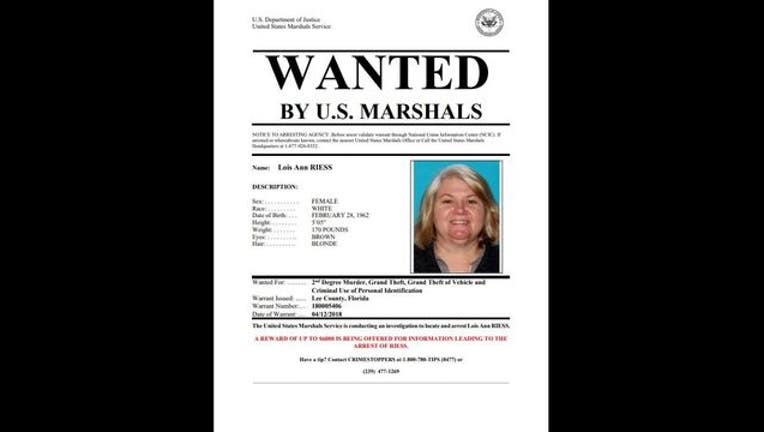 article
(KMSP) - It's not much, a single page with one word plastered across the top in large lettering: WANTED—but police investigators are hoping it will help bring fugitive Lois Riess into custody nearly a month after she allegedly killed her husband in Blooming Prairie, Minn., and headed for Florida. 
It was there she murdered a lookalike there in order to assume her identity, police say, sparking a nationwide manhunt for a woman who looks more like a kindly grandmother than the person authorities describe as a "cold-blooded killer."
Releasing a "Wanted" poster for dangerous fugitives is a tradition that dates back to the U.S. Marshals' days in the Wild West, and Riess got her very own Thursday after the agency updated the investigation to a "major case" earlier in the week.
Riess is wanted for second degree murder, grand theft of a vehicle and criminal use of personal identification, garnering a $6,000 reward for information leading to her arrest. Police urge anyone who knows of Riess' whereabouts to call 1-800-780-TIPS (8477) or 239-477-1269.