U.S. DOJ to review Minneapolis response to Jamar Clark protests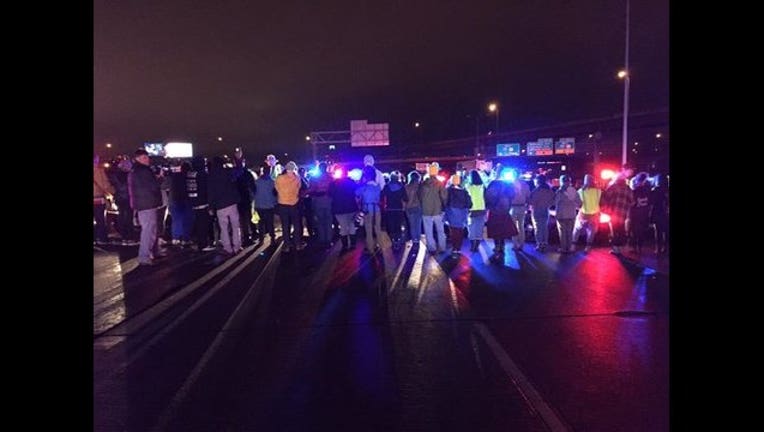 MINNEAPOLIS (KMSP) - The U.S. Department of Justice announced Thursday it will assist Minneapolis police to review the city's response to protests following the officer-involved shooting death of Jamar Clark.
The department's COPS Office will do a "comprehensive assessment" through its Critical Response Technical Assistance program and examine the entire period of protests, including the 18 days demonstrators made residence at the Minneapolis Police Department's 4th Precinct and protests that clogged Interstate 94.

"An after-action review of a high-profile incident can provide lessons learned, both positive and negative, that are extremely beneficial to the more than 18,000 law enforcement agencies in the nation," said COPS Office Director Ronald Davis. "It is critical that city leaders are open to examining their own actions and practices and commit to making improvements wherever possible. I applaud Minneapolis Mayor Hodges and Police Chief Harteau for their leadership for asking for this review."

Clark, 24, was shot and killed last November. Some witnesses said he was handcuffed before being shot, although the police union denies it. The Bureau of Criminal Apprehension finished its investigation and gave the results to prosecutors in February.

Investigators sent their findings to prosecutors earlier this month and the Hennepin County attorney's office sent it right back, saying it was not complete. Hennepin County Attorney Mike Freeman said it remains unclear if there will be any delay in the case. Freeman is now deciding whether his office will charge the officers. He also said the case could go to a grand jury.