Two inmates charged in assault of Blue Earth County Jail custody officer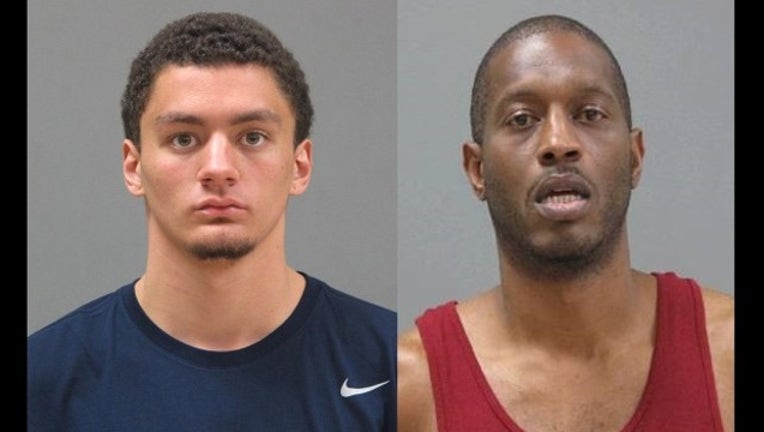 MANKATO, Minn. (FOX 9) - Two inmates have been charged for their alleged roles in a November attack on a custody officer at Blue Earth County Jail.
Quinton Antawn Brooks, 41, and Deshon Jordan Johnson, 21, are both charged for assaulting a custody officer, an offense which carries up to a two-year sentence and $4,000 fine. Johnson is also facing two fifth degree assault charges because he has two recent domestic violence-related convictions.
According to the criminal complaint, around 1:30 p.m. Nov. 21, Johnson jumped onto the custody officer's desk near the recreation area, grabbed the officer by the head and pulled her off her chair to the ground. During the struggle, Johnson tried to grab her taser or keys.
Two witnesses managed to pull Johnson off the officer and held him until more officials arrived.
The custody officer suffered a facial injury, rug burns on her elbows and knees and a sore neck from being grabbed. During the assault, she said she heard Johnson tell Brooks to "grab or get her keys."
A witness said he heard Johnson saying he wanted to "get that lady." The witness believed Brooks "manipulated" Johnson to attack the corrections officer because a day before the incident, Brooks mentioned assaulting the officer, saying he wanted "to get out of here."
Jail surveillance video showed Brooks acting as a lookout for Johnson before the assault.
Both men are still in custody at Blue Earth County Jail.