Two in custody after carjacking, chase in South St. Paul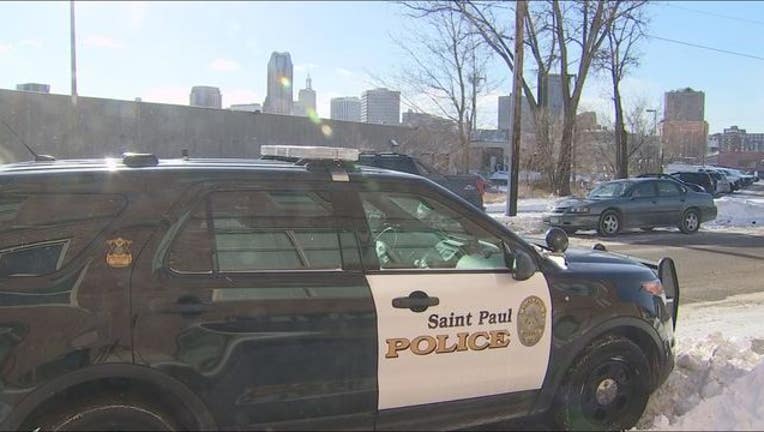 article
ST. PAUL, Minn. (KMSP) - Two people are in custody after a carjacking and police chase that went through Inver Grove Heights, St. Paul and Mendota Heights Saturday night.
The pursuit started around 6:30 p.m. when South St. Paul police responded to a report of a carjacking in the 400 block of Camber Avenue. According to a press release, a woman reported she was forced from her car by two men armed with a handgun.
Shortly after, an officer located the stolen car near Babcock Trail and 50th Street East in Inver Grove Heights.
The driver fled in the car, and officers followed.
After going through Inver Grove Heights, Mendota Heights and South and West St. Paul, the suspects collided with a South St. Paul police squad car and ran from the car in the 500 block of 1st Avenue South in South St. Paul.
Officers set up a perimeter and started searching for the men. Witnesses reported seeing them enter a residence in the 400 block of Camber Avenue. Officers surrounded the residence, attempting to convince the suspects to surrender.
After the men refused to leave, the Dakota County Mutual Aid Assistance Group was called to provide tactical team assistance, according to the release. After several hours, one of the suspects along with other occupants of the residence, "surrendered and exited the residence without incident."
However, the other suspect refused to comply, so the tactical team entered the building and took him into custody shortly before midnight.
Nobody was hurt in the incident.
Officers from Inver Grove Heights, West St. Paul, Mendota Heights, St. Paul and the Minnesota State Patrol all assisted in the response.