Two found guilty in deadly night of robbery and burglary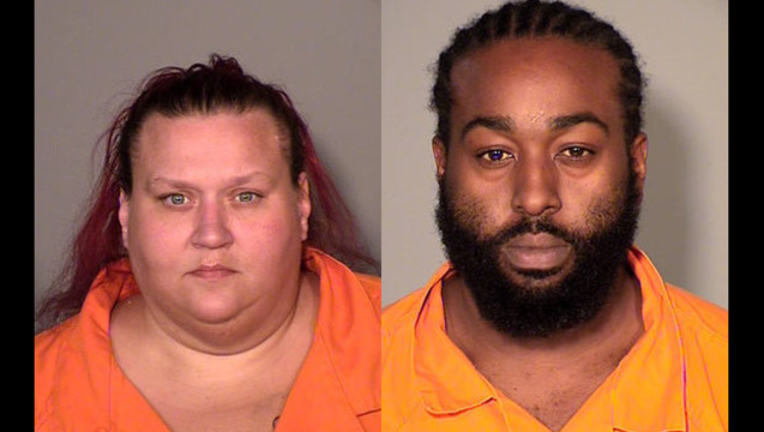 article
MINNEAPOLIS (KMSP) - A Hennepin County District Court jury found two people guilty in a night of robbery and burglary that killed one person and terrorized others in the fall of 2015.
The jury found Albert McIntosh, 32, and Michelle Koester, 43, guilty of 11 of 12 counts, among which included aiding and abetting first-degree robbery, aiding and abetting second-degree murder. The only not guilty verdict was for a county against Koester.
"These were not random crimes," Assistant Hennepin County Attorney Therese Galatowitsch told the jury in her closing argument Thursday morning. "They were targeting people in the Hispanic community."
FIRST REPORT: Charges: 3 hours of terror for 9 victims in Minneapolis, St. Paul
Galatowitsch says Koester originally organized for the five co-defendants, including her boyfriend McIntosh, to commit a robbery.
During the night, McIntosh was the man who was "in charge" and suggested they go to a Hispanic neighborhood because the people there would be more likely to carry cash and not call police. Koester stayed in the car during the events, driving people to different areas during the night.
Shortly after 9 p.m., McIntosh held a man at gun point, while two others robbed him in the 2600 block of Bloomington Avenue South.
About an hour later, the men stole a watch from 42-year-old Julio Mozo-Cuate, who was sitting in his car in the 3700 block of First Avenue South. When he resisted, McIntosh shot him four or five times, according to Galatowitsch. Mozo-Cuate later died at the hospital.
The group later held father at gunpoint and stole items and money from the family at their home in the 3000 block of 19th Avenue South.
McIntosh and Koester will be sentenced on March 16. Three others involved in the case already pleaded guilty.