Two charged with aiding offender accused of murdering community activist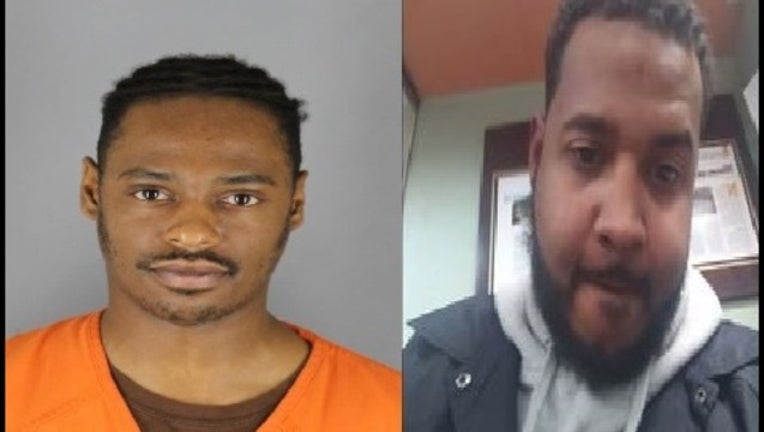 article
MINNEAPOLIS, Minn. (KMSP) - Two women have been charged with helping a family member avoid arrest after he was accused in the April shooting death of community activist Tyrone Williams.
Hennepin County Attorney Mike Freeman announced the charges to Sharesha Lavonne Green, 44, of Plymouth and Theresa Lynn Ansari, 38, of St. Paul, Wednesday.  Each was charged with the single count of aiding an offender.
Green faces the charge after allegedly helping Sid Strickland-Green III, 27, avoid arrest after he was charged with two counts of second-degree murder in the fatal shooting April 3. Strickland-Green evaded authorities until June 11.
According to criminal complaints filed in Hennepin County District Court, officers went to numerous addresses on April 8 looking for Strickland-Green, but were unable to locate him. Officers left a card at the home and called Green a week later to ask questions about a murder.
According to the complaint, Green responded, "Oh! Not my son! You've ruined my whole psyche," before hanging up the phone.
After news reports of the warrant for Strickland-Green's arrest, the officer again spoke to Green around May 3. During that call, Green insisted that her son had not killed Williams and said she would not tell police where her son was if she knew.
Strickland-Green was found at Ansari's St. Paul apartment in June. At that time, Ansari told police, "I knew when Sharesha asked me to let him stay here she was hiding something."
The complaint states Strickland-Green had been in Ansari's home for about two weeks.
Both women were charged by summons and are due in court Aug. 16.