Two boaters rescued after craft collides with barge on Mississippi River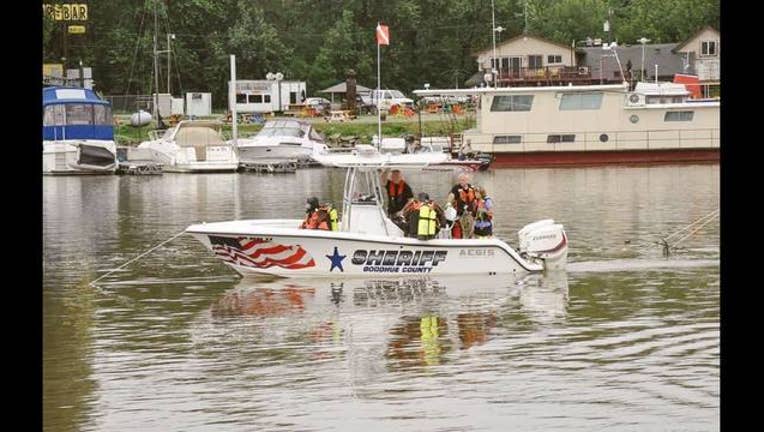 article
RED WING, Minn. (KMSP) - A motorboat collided with a barge Saturday afternoon on the Mississippi River, sending two passengers into the water.
Around 1:12 p.m. Saturday, law enforcement received a 911 call of a barge hitting a motorboat on the Mississippi River near Red Wing Marina.
The 15-foot motorboat ran out of gas in the main channel of the river and drifted down river in the fast current, according to the Goodhue County Sheriff's Office. 
At the same time, a tow boat with six barges was heading up river. The motorboat collided with an oncoming barge.
Two passengers of the motorboat fell into the water. One was thrown a float cushion by a nearby boater and was rescued.
The other passenger remained submerged under the barge, only to surface on the side. The rescued passenger re-entered the water to help the female passenger.
The barge crew lowered a ladder for two victims to hold on to until Goodhue County deputies arrived on scene to help them out of the water.
The accident is being investigated by the Goodhue County Sheriff's Office Water Patrol.