Turkey named 'Aaron Rodgers' destined for dinner table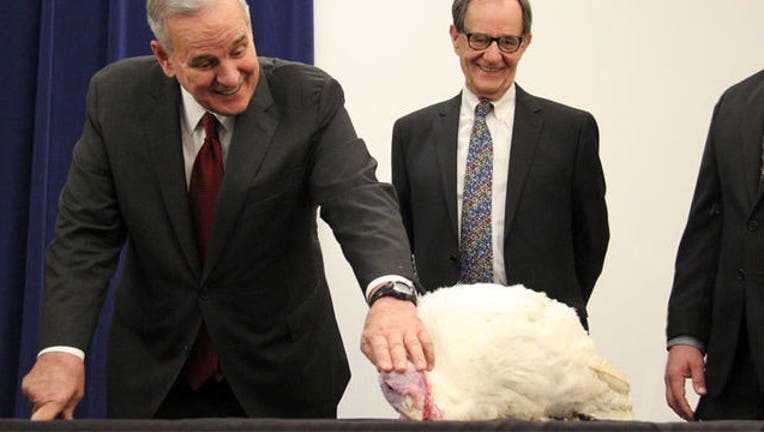 article
ST. PAUL, Minn. (KMSP) - Minnesota Gov. Mark Dayton opened Thanksgiving week by introducing a 40-pound turkey named Aaron, after Green Bay Packers quarterback Aaron Rodgers. The governor said he wishes Aaron the quarterback no harm.
"For the record, I wish Aaron Rodgers no ill will, just more incomplete passes next time," Dayton said.
This year's event also highlighted the recovery of Minnesota's turkey industry from a devastating period of the bird flu. Turkey growers say their supplies are stable and their product is safe heading into the holiday.
Of the 104 affected farms, 99 are in some stage of restocking their flocks.
"There have been quite a number of precautions that have been taken, but we have another great flock of turkeys and we have a great number of turkey consumers out there, I being one of them,"  Dayton said. "I'm not a good cook but I am a good dishwasher, if anyone needs a dishwasher on Thursday."