Trump's border security proclamation doesn't yet affect Minnesota National Guard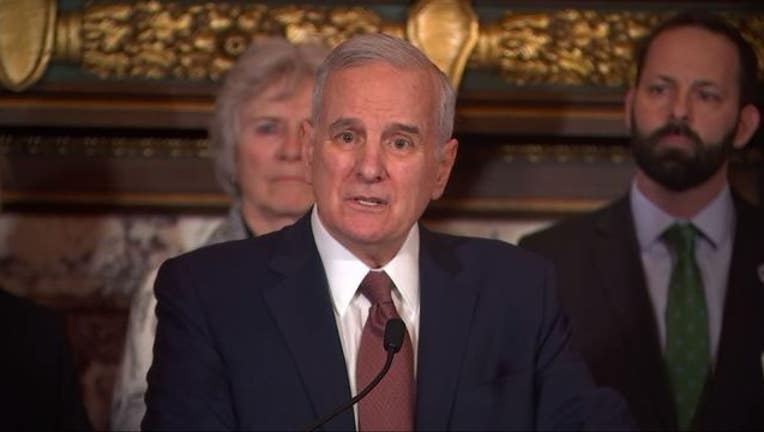 article
(KMSP) - Minnesota won't be sending National Guard members to protect the United States border with Mexico—at least for now—after President Donald Trump talked of plans earlier this week to "guard the border with our military."
According to a spokesperson for Gov. Mark Dayton's office, a proclamation Trump signed Wednesday to involve the National Guard in border security only affect a few southern border states and is therefore unlikely to include Minnesota personnel. The White House, meanwhile, said it is working with those governors to "immediately" deploy Guard members to combat illegal immigration at the southern U.S. border, with personnel heading there as early as Wednesday night.
"Governor Dayton has been in contact with the Minnesota National Guard's Adjutant General Jon Jensen to assess this development. The Guard has not yet received any official notifications from either the US Department of Defense or the US Department of Homeland Security," said Dayton's Deputy Chief of Staff Matt Swenson in an email.
"Governor Dayton and General Jensen will be closely monitoring these developments and anticipate receiving official notifications and clarifications from federal authorities, at which time the Governor expects to have sufficient information to be able to comment further."
The Associated Press contributed to this report.