Trump says maybe US will have a president for life someday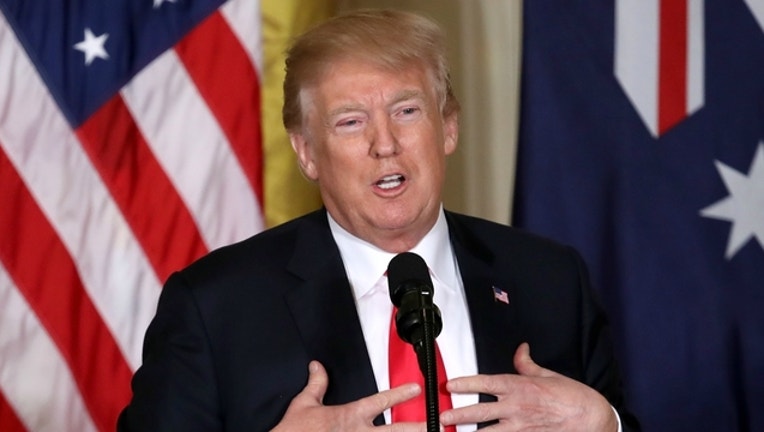 article
WASHINGTON (AP) - President Donald Trump says he thinks it's great that China's president now holds that office for life and muses that maybe the U.S. will do the same someday.
Trump's remarks were met with laughter and applause during a luncheon for Republican donors Saturday at his South Florida estate. CNN said it obtained a recording of the remarks.
Chinese President Xi Jinping recently consolidated power. Trump told the gathering: "He's now president for life. President for life. And he's great." Trump added, "I think it's great. Maybe we'll give that a shot someday."
Trump criticized his Democratic presidential opponent Hillary Clinton, repeated his view about "a rigged system," and called the Iraq invasion "the single worst decision ever made." He referred to former President George W. Bush as "another real genius."