Traveling con man's sob story nets $1,200 from Minnesota churchgoers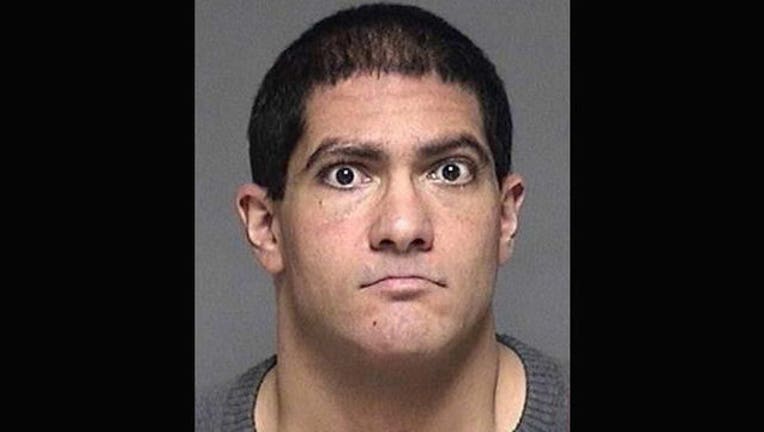 article
ROCHESTER, Minn. (KMSP) - A self-admitted con man walked away from two Rochester, Minnesota church services with more than $1,200 in cash after fabricating a sob story about his family being killed by an improvised explosive device in Beirut, Lebanon.
Alan Farha, 39, of Carrolton, Texas has a history of targeting churches with cash-swindling attempts. A 2008 Columbia Tribune report suggests his criminal travels began in 2000, with stops in Chicago, Texas, Missouri, Minnesota and New England.
On Jan. 11, Farha attended mass at Pax Christi Catholic Church in Rochester, where he interrupted the service to make a plea for money. Introducing himself as John Abdallah, Farha said his parents and grandparents had recently been killed by an IED blast in Beirut and he needed money for luggage fees for a flight to Lebanon for the funerals. Several people gave him approximately $200.
On Jan. 12, Farha attended mass at St. John's Catholic Church in Rochester.  He allegedly interrupted the liturgy, shared the same story about his family being killed, and received $900 from the congregation. After meeting with police, church officials contacted the Diocese of Winona to suggest the diocese as a whole be warned about the man.
A parishioner at Pax Christi Church contacted police and said she gave Farha a ride to Target after he made his plea for financial help. She believed the man she knew as Abdallah had an approximately 2-inch thick wad of cash. She thought she was driving him to the Microtel to get an airport shuttle, but instead he asked to be dropped off at Target and asked if she would buy him a jacket.
A Target employee told police that Farha bought a prepaid cell phone, a jacket, facemask, gloves and a blue duffel bag. He approached the customer service desk and requested that a pile of smaller bills be changed into larger bills. The employee estimated there to be a couple thousand dollars exchanged for larger bills. 
On Jan. 13, Farha was found at Trinity Lutheran Church. When he was approached by police, he became "very paranoid and fidgety." He said he knew he screwed up and said "I did not ask them for any money." Farha admitted to having had issues with conning and scamming in the past, and said he came to Minnesota to get clean and sober. He said he has been homeless and trying to survive.
Farha admitted that he is not from Beirut and his family did not die in an IED explosion. During his interview with investigators, he reached into his pants and removed three rolls of cash that were wrapped with rubber bands, saying he just wanted to give it back.  It was later counted and determined to be $1,263.  Police contacted Farha's mother by phone, and she said her son has had these kinds of problems in the past.