Tourist dies defending girlfriend from brazen motorcycle bandits in Philippines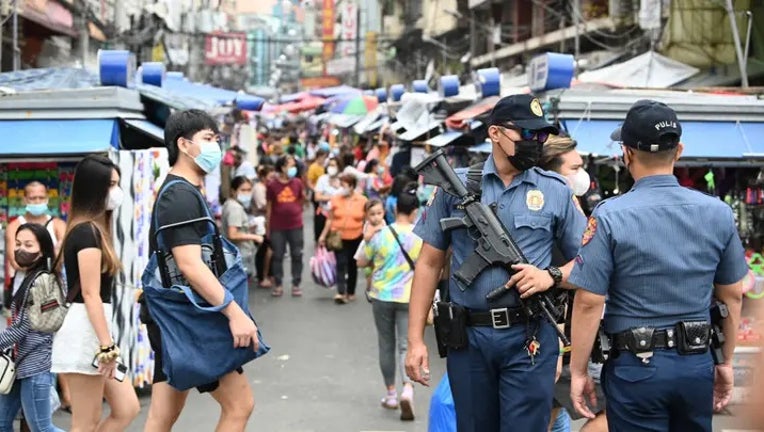 article
A New Zealand tourist died in the Philippines while trying to defend his girlfriend from bikers, kicking off a manhunt for his killers. 
"We regret to report this incident and extend our sympathy to the bereaved family," police Maj. Gen. Jonnel Estomo said in a statement, telling reporters that he ordered officers to "leave no stones unturned until the culprits are brought to jail and are prosecuted."
Nicholas Peter Stacey, 34, was visiting the country with his girlfriend, Pamela Villanoza, 31. The couple had been off on a visit to Palawan and were staying in Makati, a district in the capital region of Manila, on Feb. 19 when a pair of robbers on a motorcycle stopped them and held them at gunpoint.
Stacey tried to wrestle the weapon free and the gun went off, fatally shooting him in the chest.
GUNMEN KILL 7 AT BRAZILIAN POOL HALL
The gunman stole Villanoza's phone and wallet before escaping with his accomplice.
Estomo described the death as an "isolated incident" and acknowledged that it would likely scare tourists, Australian outlet ABC News reported.
FRENCH STUDENT STABS TEACHER TO DEATH IN FRONT OF CLASS AFTER HEARING VOICES COMMANDING HIM: REPORT
"We know that this incident could spark fear among tourists who plan to visit our country, so we will make sure the slain victim will get justice and demonstrate that the police are always ready to provide service," Estomo said.
Police will look to match a slug found in the area with those found in other recent crime scenes to try and find the suspects. The robbers reportedly rode a gray and black Yamaha motorcycle, and the gunman was wearing a black shirt and red athletic shorts, according to 1 News in New Zealand.
ISRAEL SENTENCES ISLAMIC JIHAD MEMBER TO 22 MONTHS IN PRISON
Stacey's family started a crowdfunding effort to raise enough money to bring Stacey's body back home to New Zealand.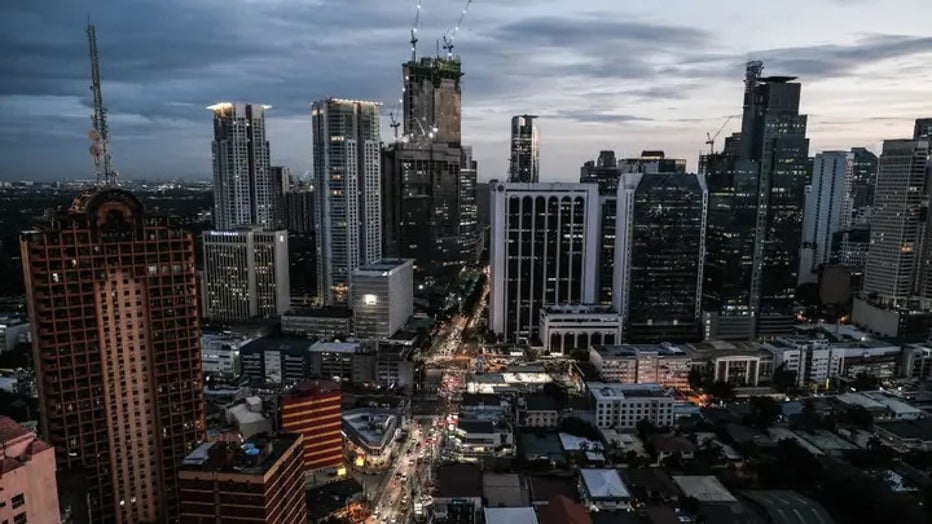 A view of the skyline in Makati, Philippines, on Aug. 16, 2022. (Veejay Villafranca / Bloomberg via Getty Images)
"The loss of such a young, kindhearted, selfless and loving man, is absolutely devastating," the Givealittle page says. "We are currently working on bringing Nick home, so details of his funeral arrangements will follow in the coming days."
"Nick was a selfless man, who worked hard within the community and his Northcross Church group, always putting others first," the page states. "He loved to serve and was a well-loved kid's church leader, set up and hospitality team member for their evening service, and was always first to volunteer when help was needed."
The page has raised more than $19,800 in the two days it has been active.