TOP TEACHER: Hayley Forest, social studies teacher at Anwatin Middle School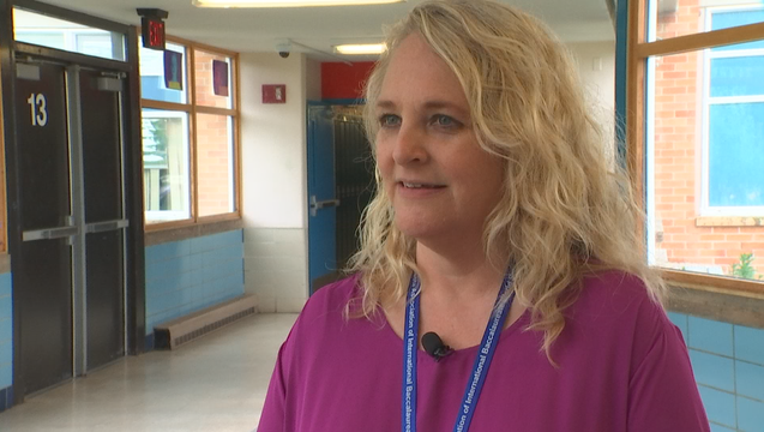 article
MINNEAPOLIS (KMSP) - Ms. Hayley Forrest has been named Fox 9's final Top Teacher this season. Forrest teaches social studies at Anwatin Middle School in Minneapolis and has been inspiring students for 27 years.
She was nominated by a former teacher who said they learned so much in her classroom.
"I share this with all of you. I can't do this without any of you, and you all know I'm certainly not perfect, but you all help me share the love that I try to give every day, so thank you," Forrest said.
"I work with amazing people and amazing students, and I know you say everyone says it, but I really am the lucky one every single day, to work with these people, and with these kids and in this community."
Forrest said she loves middle schoolers.
"They drive you nuts, but you know what? They are so real, they are so honest and so loving and so forgiving. And that's something I think we all need."
"Sometimes you don't know if you're making a difference. A kid will get angry at you, or you'll get frustrated with them, and you don't know if they understand the meaning behind you pushing them. And that's my goal, is that they understand that it comes out of a place of love. Everything I do, and the reason I'm here, comes from that place…But I make them think, I hope. That's my goal: to make them think and to respect their individuality -and to meet them where they are and to bring them a little bit higher each and every day."
As a Fox 9 Top Teacher, Forrest's school received $900 from Royal Credit Union for classroom supplies. She will also receive a Subway sandwich party for 50 friends and Top Teacher award to place on her desk.