Timberwolves' Karl-Anthony Towns responds to Trump's tweet about Lebron James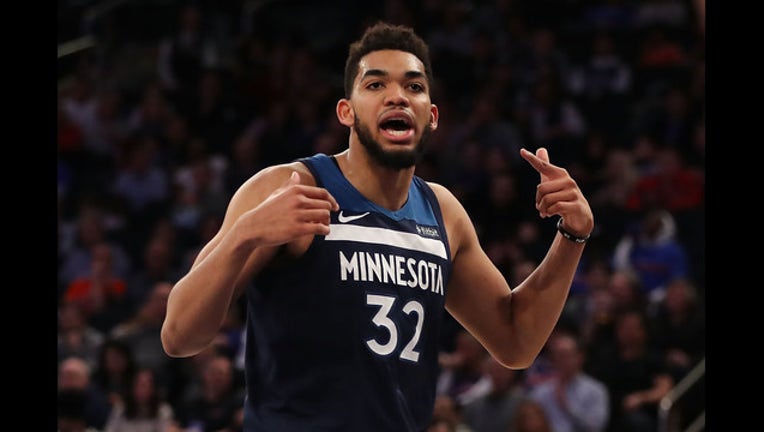 article
(KMSP) - Timberwolves' star Karl-Anthony Towns came to the defense of the game's biggest star late Friday night after President Donald Trump sent an insulting tweet.
Trump tweeted in reference to Don Lemon's interview of NBA superstar Lebron James on CNN from earlier that evening. James was on Lemon's program to talk about the opening of his new "I PROMISE" school in Akron for disadvantaged youth.
The President said Lemon "made Lebron look smart, which isn't easy to do."
After reading the tweet, Towns retweeted the President questioning his criticism of James.
"So let me get this straight: Flint, MI has dirty water still, but you worried about an interview about a man doing good for education and generations of kids in his hometown?" asked Towns in the tweet.
He then implored Trump to "stop using them twitter fingers and get stuff done for our country with that pen."