TikTok CEO to testify before Congress on app's privacy, data security
WASHINGTON (FOX 5 DC) - The head of TikTok was called to testify on Capitol Hill in a surprise announcement on Monday amid serious allegations about data mining by the Chinese social media app.
The company's top official Shou Zi Chew will face a grilling by congress members on March 23 about TikTok's privacy and data security practices, its impact on users and its relationship with the Chinese Communist Party.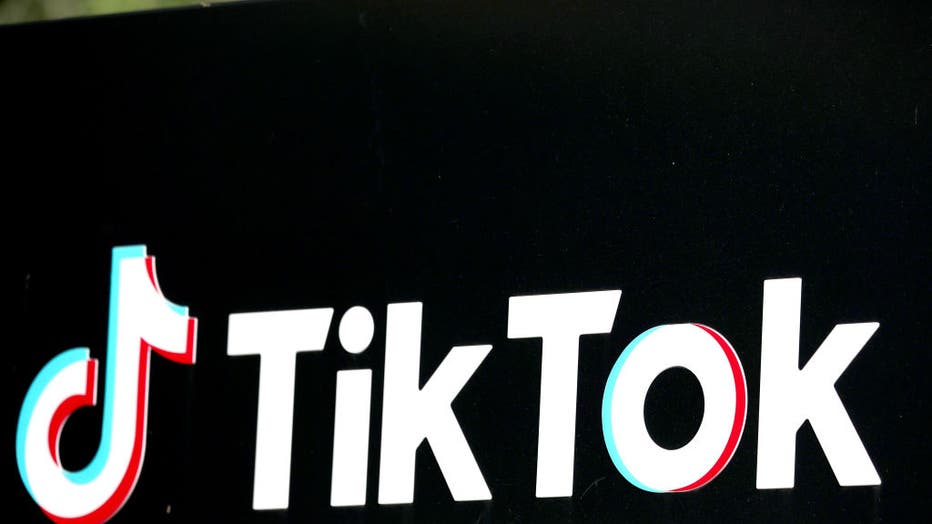 CULVER CITY, CALIFORNIA - DECEMBER 20: The TikTok logo is displayed outside a TikTok office on December 20, 2022 in Culver City, California. Congress is pushing legislation to ban the popular Chinese-owned social media app from most government device
Virginia Sen. Mark Warner, Chairman of the U.S. Intelligence Committee, has told FOX 5 he has major concerns about the content young people are viewing on the site.
READ MORE: TikTok boosts posts about eating disorders, suicide, report says
"My concerns on TikTok are twofold: one, the amount of data being collected disproportionally about our kids. And while TikTok has said time and again, 'Oh, nobody in China has access to that data,' that is just not the case," says Sen. Warner.
Peter Shankman, a technology expert at BluShark Digital, tells FOX 5 he's so concerned about China mining data off smartphones that he no longer has the TikTok app on his personal phone.
"There are simply too many unknowns with TikTok to keep it on my phone," he says. "I use it on a safe phone throwaway that I have that's not connected to anything. It doesn't go on my Wi-Fi network. I have it so I can examine it but for me? To keep it on the main phone that I use 24/7, there are too many privacy issues."
READ MORE: TikTok blocked on University of Texas Wi-Fi and wired networks, devices
Recently, state governments such as Maryland and Virginia banned the TikTok app from all state-owned devices.
But, is Congress up to the job? Previous hearings into social media apps have shown lawmakers have a knowledge gap in keeping up with social media apps. 
Young users of TikTok tell FOX 5 that Congress needs to do its homework on TikTok if it's thinking about banning the app.
READ MORE: 82-year-old Walmart employee retires after viral TikTok leads to $100,000 GoFundMe
A spokesperson for TikTok said in a statement, "We hope that by sharing details of our comprehensive plans with the full committee, Congress can take a more deliberative approach to the issues at hand."