Three injured in crash on I-35W in Lino Lakes, Minn.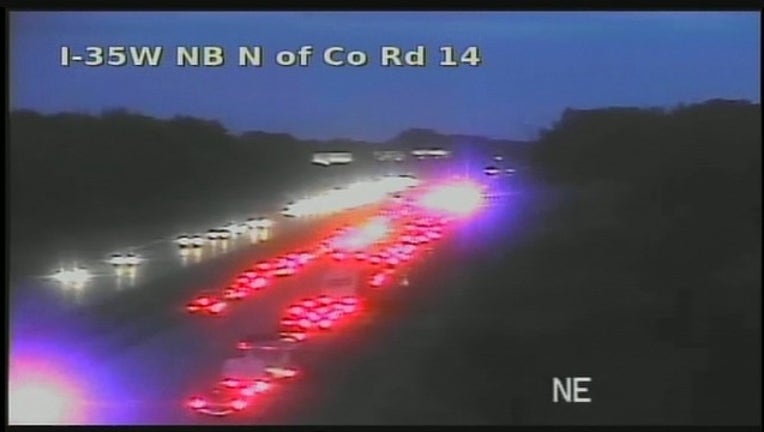 LINO LAKES, Minn. (KMSP) - Three people were injured in a crash that occurred shortly before 7 p.m. Monday night in Lino Lakes.
According to patrol, a Chevy Silverado was heading north on Interstate 35W north of Anoka County Road 14 in the left lane. A 2013 Ford Escape was also traveling north, followed by a 2014 Ford Escape. All three vehicles were stopped in the left lane in traffic.
A Pontiac Montana was traveling north on I-35W at freeway speeds when it rear-ended the 2014 Ford Escape causing the other vehicles to strike each other. Two people were flown to North Memorial Hospital and one was transported by ambulance.
All injuries are non-life threatening.
Everyone was wearing a seat belt, and alcohol is not a factor in the crash.