The Unofficial becomes The Dive after former employees purchase location following mistreatment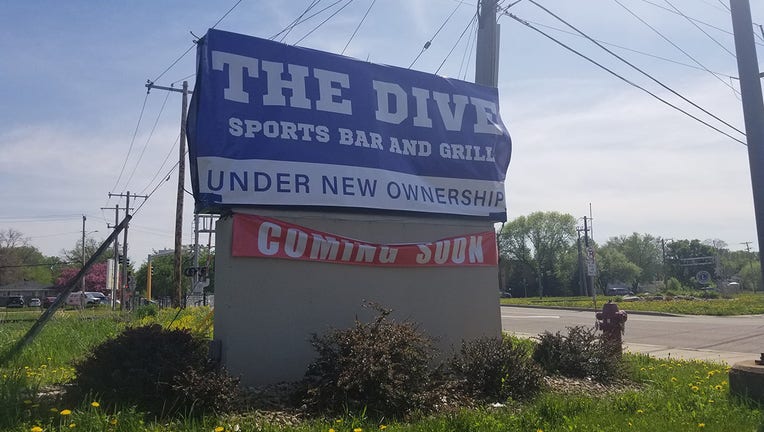 article
ST. ANTHONY, Minn. (FOX 9) - A beloved neighborhood bar and restaurant in St. Anthony, Minnesota, has come under new ownership after former employees came up with a plan to purchase it from the previous owner they worked under.
"I've worked in the industry basically my whole life. I've worked everything from being a dishwasher, to running a restaurant as a general manager," Andrew Bauman told FOX 9. Bauman and his partner Jen Karon are the new owners of The Dive, formerly known as The Unofficial.
FOX 9 previously reported on former owner Chris Christopherson allegedly firing staff via an email in June 2022.
Christopherson originally opened The Unofficial in 2015, with Bauman becoming the general manager in 2020.
"For whatever reason he just couldn't figure out how to keep it running. When I was general manager we were on pace to do $2.3 million in gross sales, and it was very successful. But he came in, decided something was wrong, and it kind of took a turn from there," said Bauman, who previously worked at Hen House Eatery in Minneapolis, as well as establishments in Ft. Lauderdale, Florida, where he worked for 25 years in the industry.
"As the general manager, I could see where it was heading. I knew everything we needed to run the place, it was just a matter of taking it over," said Bauman.
After The Unofficial's demise, Bauman and Karon approached property management with a plan. Karon would be responsible for business operations, while Bauman will be the day-to-day operating manager.
Despite several other groups eyeing the location, they were the ones given the keys.
"Me and Jen jumped on it and signed the lease quick," said Bauman. "It became more feasible when most of the tables and dishes and stuff were part of the sale. We weren't starting from scratch. Normally it would take a lot of money to open a restaurant."
Aside from unexpected renovations such as updating electrical and plumbing, The Dive will remain familiar to patrons who frequented its previous iterations.
A lot of old staff will also be coming back, with new faces added, according to Bauman.
"It's nice starting our own business, because as a general manager you're kind of dealt a staff," said Bauman. "Now I get a chance to choose our staff. The people we've hired all have experience and energy, and are friendly. The most important part of a restaurant are employees. The one thing that kept this place in business before was the staff. Even when everything was going wrong, people came here for the staff."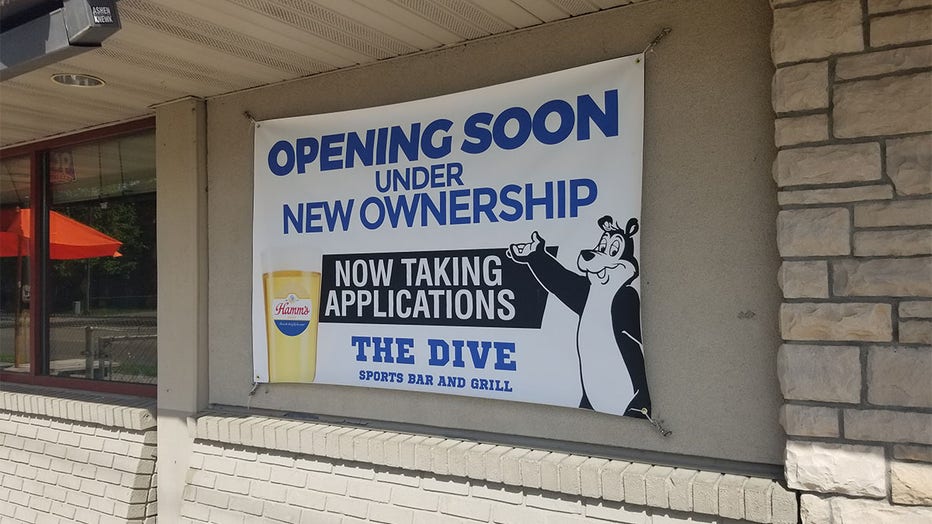 A beloved neighborhood bar and restaurant in St. Anthony, Minnesota, has come under new ownership after former employees came up with a plan to purchase it from the previous owner they worked under.
According to Bauman, the staff and culture of The Dive will be paramount to its continued success under its new regime.
"A good staff can make up for a bad burger or something being out of service. In the end, people are coming to see people they want to see. It can make or break an experience," said Bauman. "I want to change the culture of this space. I want this to be a place where anyone can walk in the door and feel welcomed, and have a good time. It's not going to be a place where you have to worry about a fight breaking out, or illegal things happening in the bathroom. We want to be a place where you can come, relax and feel comfortable. Employees will be respected too. We want to run a low-stress environment, without the kitchen versus the front of the house clash you see often."
With a history in the industry throughout the Twin Cities, The Dive will also look to support the businesses around them as well.
"Our biggest thing is we want to support local businesses around us. We'll be serving Pizza Man pizzas from Columbia Heights, we'll be using Ready Meats for our meat raffles, and garnishes on drinks. We're in talks with Silverbird Coffee to use them for our drinks," Bauman said. "Our AV guy is the owner of the Underground Comedy Club, and works at the Corner Bar. We're going to be a place that works with everyone around us. You can't stay in business if you don't."
According to Bauman, weekly events will include an industry brunch on Mondays, followed by an industry night, as well as, music and trivia nights as well. A "Sunday communion" will also be offered with wine bucket specials.
"That might make some people mad, but it's all in fun," said Bauman.
The Dive will also look to donate to local organizations, including currently the St. Anthony Women's Gold team, and Columbia Heights golf tournament.
Delays in permitting and construction played a part in transition challenges they have come across, with the original intent being to open in March 2023.
But with inspections cleared by the city, a grand opening is scheduled for May 23.
"We hope this will be the place to go for everyone. The only thing holding us down will be the size of our walls," said Bauman.