The poles are officially greased — Philly prepares for possible Eagles celebration after Super Bowl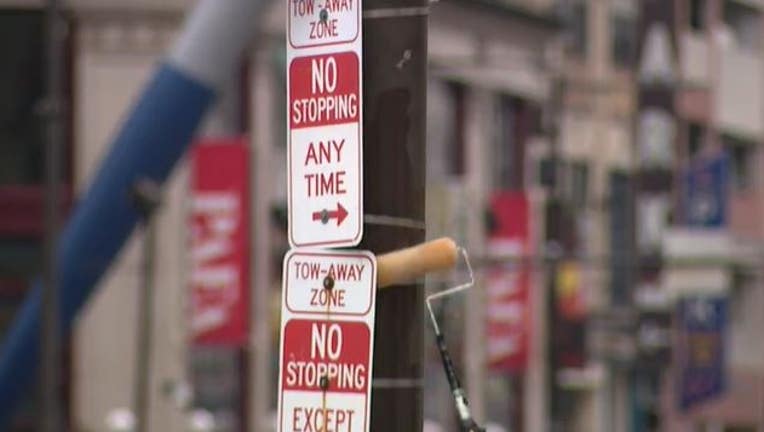 article
PHILADELPHIA - It's become something of a tradition in Philadelphia - one that most other cities just don't understand.
Hours before a big sports game, the city sets out on a mission to grease the poles near City Hall in anticipation of a victory.
The goal? To stop die-hard fans from climbing poles around the city to celebrate their team.
RELATED COVERAGE: It's a Philly thing: Police will grease poles ahead of Eagles-49ers NFC Championship game
Philadelphia police announced the same safety precaution before the NFC Championship game at Lincoln Financial Field last month.
While the tactic proves unsuccessful time-and-time again, police were still spotted greasing the poles Sunday ahead of the Eagles showdown against the Chiefs in the Super Bowl.
Perhaps it's become a superstition, a sign of a win to come? Or maybe this time the greased poles will win!
In addition to the greased poles, Philadelphia is preparing for a possible celebration with road closures and other safety precautions throughout the weekend.