Tentative St. Paul teachers deal includes class size caps, hiring more staff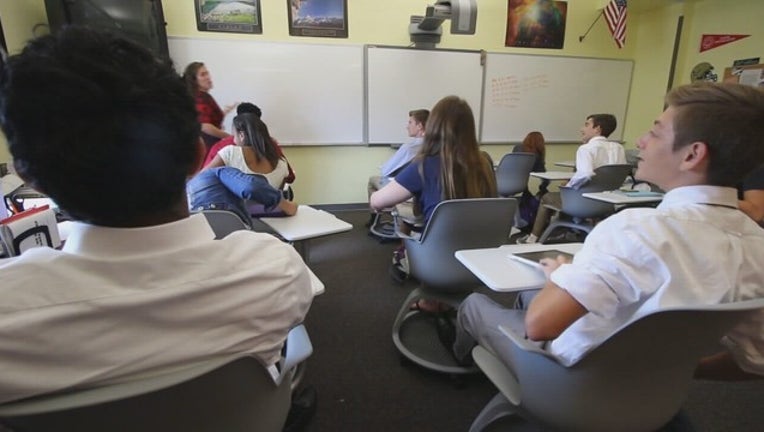 article
ST. PAUL, Minn. (KMSP) - The St. Paul Federation of Teachers revealed details Thursday of the tentative agreement made between the teachers' union and and St. Paul Public Schools. 
On Monday, the St. Paul Federation of Teachers reached a tentative agreement with Saint Paul Public Schools, avoiding a teacher strike.
The agreement details plans to hire 30 additional teachers to work with English language learners, 23 additional support staff to work with special education students and additional staff to work at the Student Placement Center.
To combat overcrowding, the district also agreed to use hard caps to maintain smaller class sizes. Currently, class size is determined by using averages. 
Both parties will also make plans to find ways to bring additional funding to the schools. This would involve creating possible partnerships with large corporations or higher education groups, lobbying and potentially drafting a referendum.
"We are proud of the gains that we were able to make through negotiations this year," Nick Faber, President of SPFT, said in a statement. "We were able to increase vital supports for our students while also laying the groundwork for a partnership to increase funding for our public schools."
Members of the union will vote on the tentative agreement on Feb. 22. The school board would do the final approval in March.