Technology reduces doctor visits for low-risk pregnancies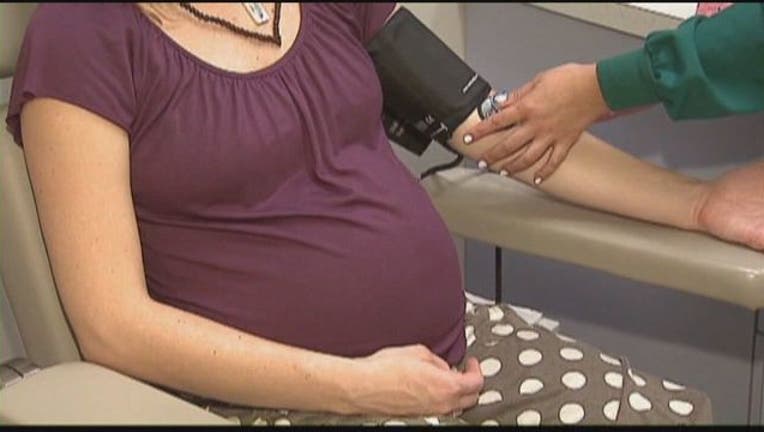 article
ROCHESTER, Minn. (AP) -- The Mayo Clinic in Minnesota is giving low-risk pregnant women the option of fewer checkups by providing equipment that allows them to monitor their blood pressure, fetal heart rate and other medical conditions at home. 
Women involved in the OB Nest program have eight clinic visits, Minnesota Public Radio reported . The American College of Obstetricians and Gynecologists says the standard pregnancy visit schedule entails more than a dozen appointments.
Women enrolled in the program can contact a nurse online or by phone if they see abnormal results or have questions or concerns. The program began in 2016.
The program gives doctors and midwives more time to tend to patients with high-risk pregnancies, said Dr. Yvonne Butler Tobah, a Mayo obstetrician and health sciences researcher. 
The program also allows pregnant women to save time and sometimes money, she said. Sometimes patients have to take time off work, pay for parking or find child care for other kids "only to be told after a 15-minute visit that their pregnancy was fine," she said.
Allison Matthews had frequent appointments during her first pregnancy four years ago.
"I was taking time off work and it wasn't doing a lot for me," Matthews said. "I kind of felt like I was almost doing it more for the clinic's benefit than for myself."
She decided to enroll in the Mayo Clinic program during her second pregnancy. The program allowed her whole family to get involved in monitoring the baby's progress, she said.
"It was something we explored together rather than having it done for us," Matthews said.
Other obstetrics practices are testing out remote-monitoring programs for low-risk expectant mothers, said Dr. Nathaniel DeNicola, co-chair of the telehealth task force for the American Congress of Obstetricians and Gynecologists.
DeNicola is working on an app called Babyscrips at the George Washington University Medical Faculty Associates in Washington, D.C. The app allows mothers to transmit their weight and blood pressure data to a practice remotely. 
"All the remote monitoring is a way of augmenting traditional care, not replacing it," DeNicola said.