Taylor Swift doesn't attend Vikings/Chiefs game, Travis Kelce leaves injured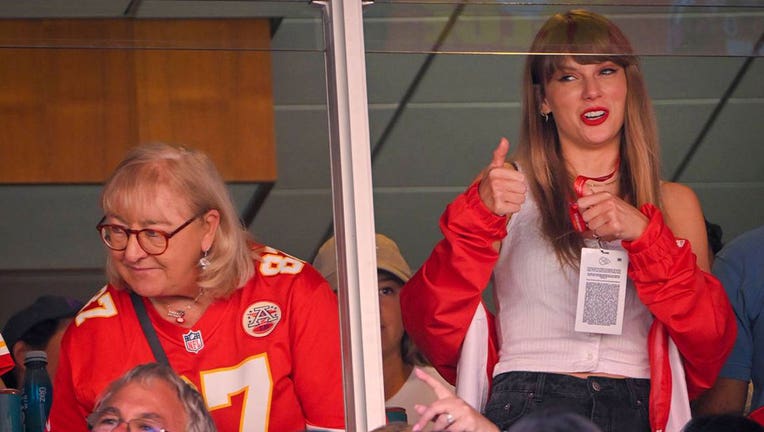 article
MINNEAPOLIS (FOX 9) - Music star Taylor Swift is not at U.S. Bank Stadium on Sunday as the Minnesota Vikings host the Kansas City Chiefs.
Jim Nantz announced on the game broadcast she is not at the game.
"In case you're wondering, seven words I thought would never leave my lips in my career, what are they? Taylor Swift is not at the game," Nantz said. "There are some brokenhearted people I just saw in the stands. She was questionable all week, but it looks like it's officially inactive for today."
To quite literally add injury to insult, Travis Kelce left the game late in the first half with an apparent right foot injury. Kelce suffered a non-contact injury while making a catch as the Chiefs drove for a field goal to tie the game 13-13 at the half.
Kelce left the field, tried to walk it off on the sidelines and very slowly made his way to the locker room ahead of his teammates, walking very gingerly. Kelce had five catches for 22 yards before leaving the game.
Swift had attended the previous two Chiefs' games, both wins, as rumors have swirled about a potential relationship with the star tight end. In the first game without her, Kelce got injured. While calling it a curse might be a stretch, many will connect those dots.
Kelce did not take the field with the offense for the start of the third quarter and was announced as questionable to return. It appears the injury was just a scare, as Kelce returned to the field midway through the third quarter.