Target takes heat for 'Baby Daddy' Father's Day cards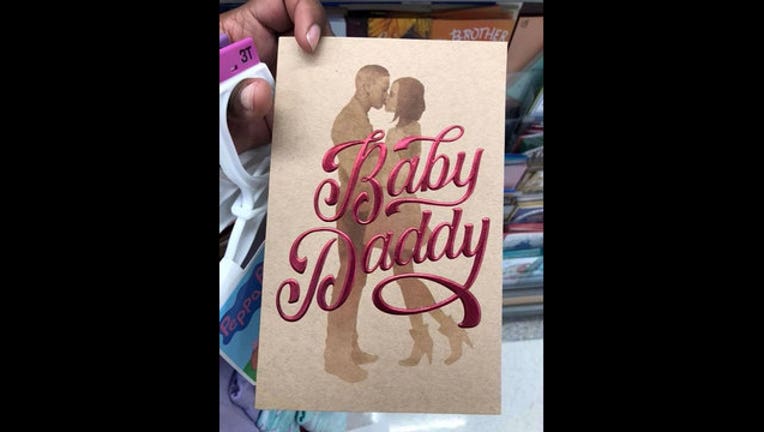 article
NEW YORK (FOX5NY) - Retailer Target is apologizing for selling "Baby Daddy" cards for Father's Day.
Customers took to social media to let the chain know that it isn't a term of endearment to call someone a "Baby Daddy".  Urban Dictionary defines it as a man who is the father of your child who you did not marry.
One woman posted one of the cards on Facebook with the comment "You CANNOT be serious Target!!!!  Really!!!?!!!!?"
Some customers wanted to know why the cards did not just keep "father" on the card, as he is still the parent of the child.
However, not all Target shoppers were as angered by the retailer's controversial "Baby Daddy" cards, with some appearing to find them more amusing than offensive.
After the outcry, Target said it was removing the cards from the shelves and issued an apology to offended shoppers.  In a statement to Fox News the retail giant said:  "We appreciate the feedback and apologize. It's never our intent to offend any of our guests with the products we sell."