Tanker rollover prompts road closures on Hwy. 13 in Eagan, Minn.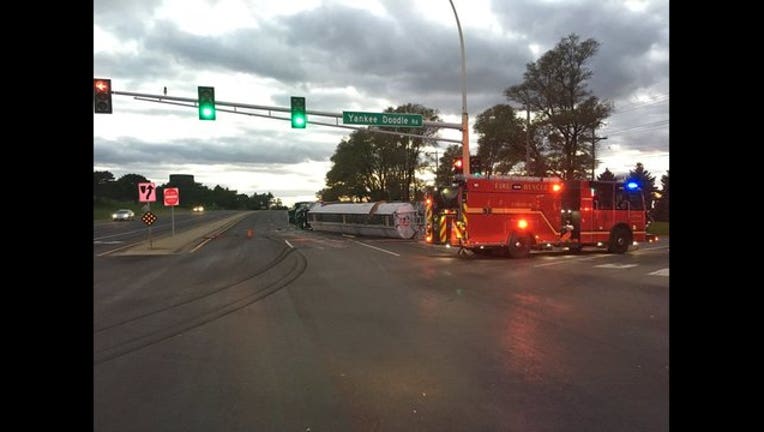 EAGAN, Minn. - A tanker rollover on Highway 13 in Eagan, Minnesota is causing some road closures and detours Sunday evening. 
The rollover occurred at 6:06 p.m. on Hwy. 13 at the intersection with Yankee Doodle Road, according to the Minnesota State Patrol. The tanker was making a right turn from Yankee Doodle Road onto Highway 13 heading south when it rolled. 
The driver was not injured. No other cars were involved. 
The Eagan Police Department has confirmed the tanker is not leaking any gasoline. 
Highway 13 will remain closed for the clean-up. Drivers are being detoured around the intersection.