'Abbott Elementary' star Sheryl Lee Ralph to perform at Super Bowl pregame show
PHOENIX - Sheryl Lee Ralph is living a career dream: The "Abbott Elementary" star won her first Emmy last year and will lend her powerful vocals as a Super Bowl pregame performer this weekend.
With all her success, the veteran actor-singer only wishes her late parents were living to witness her recent accomplishments.
"I wish that my parents were still alive to see it and experience it with me," Ralph said in a recent interview while promoting the Microban 24 sanitizing spray. Her father was a college professor, while her mother was a renowned Jamaican fashion designer.
"My parents always believed in me and my success," she continued. "I know this would've been something they would love to have been a part of. I do miss them.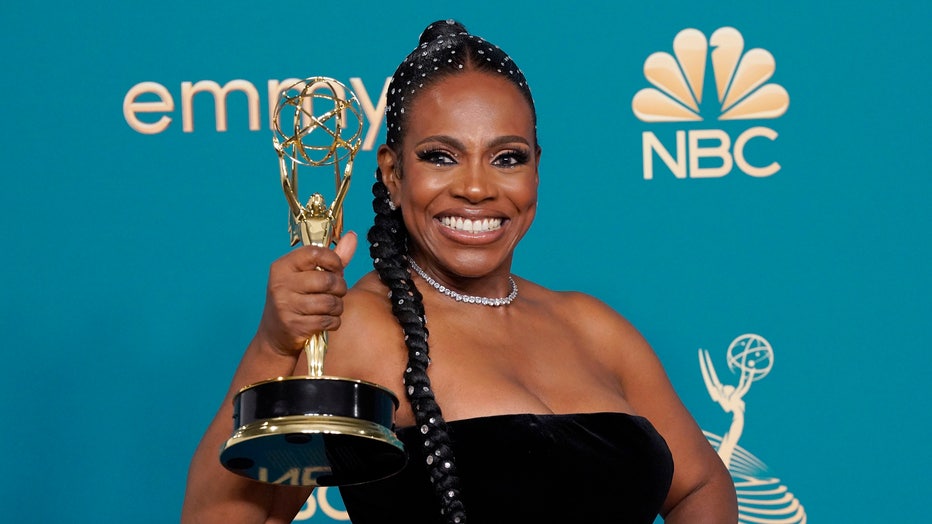 Pictured: Sheryl Lee Ralph, winner of Supporting Actress in a Comedy Series for "Abbott Elementary", poses in the press room during the 74th Annual Primetime Emmy Awards held at the Microsoft Theater on September 12, 2022. -- (Photo by Evans Vestal W
Ralph will hit this Sunday's Super Bowl stage to sing "Lift Every Voice and Sing." The other pregame performances include country music star Chris Stapleton, who will sing the national anthem, while R&B legend Babyface will perform "America the Beautiful." Rihanna is the featured halftime performer.
READ MORE:  Super Bowl LVII flyover to honor women in naval aviation
Last year, the 66-year-old Ralph won an Emmy as a first-time nominee for best supporting actress in a comedy for her role as Barbara Howard on ABC's "Abbott Elementary," which also stars Quinta Brunson. In her acceptance speech, she bellowed powerful lyrics about being an "Endangered Species" by Dianne Reeves to implore others to never give up on their dreams or aspirations.
Ralph said she always believed in her abilities. She's happy to finally receive the positive recognition and energy being served her way.
READ MORE: Top Super Bowl food in every state: Dips, chips, tots and more
"Fame and success can be very daunting," said the actor who has decades of industry experience with several memorable roles including the Broadway musical "Dreamgirls" in the 1980s and the stepmother to the title character on the 1990s sitcom "Moesha."
READ MORE: Here's how you can score free gear if your baby is born on Super Bowl Sunday
"It isn't for the faint of heart," she said. "It is not to those who are weak. You have to be strong to sustain. You have to have the belief to do what is necessary to keep you able to carry on. To get up and talk to people and convey messages. It's taken years to learn, and I've just been a good student and have paid attention. So now I'm able to do so much of that understanding that this is quite a race. It's a marathon I should say."