'Stranger Things' writers reveal opening scene of Season 5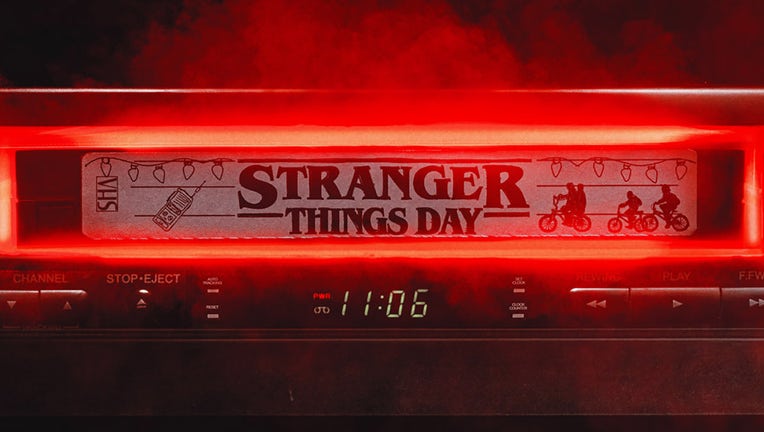 article
LOS ANGELES - "Stranger Things" fans eagerly awaiting the premiere of the hit Netflix show's fifth and final season got a teaser this week. 
The show's official account on X, formerly known as Twitter, shared the opening excerpt of the script of episode 1. The reveal was made on Stranger Things Day, a date Netflix declared as November 6 in honor of the fictional date that Will Byers disappeared in 1983.
RELATED: Netflix raising prices again in December
The script begins with an image of "DARKNESS," over "the sound of COLD WIND. GROANING TREES. And... A CHILD'S VOICE. Singing a familiar song."
On last year's Stranger Things Day, the Season 5 premiere episode title was revealed as "The Crawl."  
The "Stranger Things" writers began working on Season 5 in August 2022, though the highly-anticipated final season of the popular show has been heavily delayed due to the writers' and actors' strikes. 
The Writers Guild of America (WGA) strike ended in September after more than five months, allowing the show writers to resume working on the final season. But filming still can't resume until the ongoing SAG-AFTRA strike is over.
Meanwhile, "Stranger Things" creators Matt and Ross Duffer previously told Netflix's companion site Tudum that they wrote a 25-page mythology document for the platform back in Season 1 that delves into the mythology and lore of the Upside Down.
"We were like, 'We know what's going on in the Upside Down, more or less, but we want it to be unknowable. We want it to be mysterious,'" Matt Duffer recalled. "But they were like, 'Yeah, but can you write it down?' And so we wrote it all down."
While much was shared about the Upside Down in Season 4, there will be more to come in Season 5, the show creators said. 
"The last remaining questions that are answered in that document, we've punted a couple of those to have some big reveals in Season 5," Ross Duffer said during Geeked Week in June 2022. "And that's really going to affect what Season 5 is about." 
Prior to the actors' and writers' strikes, "Stranger Things" Season 5 was expected to premiere "sometime in early 2025," according to the Hollywood Reporter – but with the start of production being delayed, that date could likely get pushed back even further. 
This story was reported from Cincinnati.