Stolen colon found by Kansas City police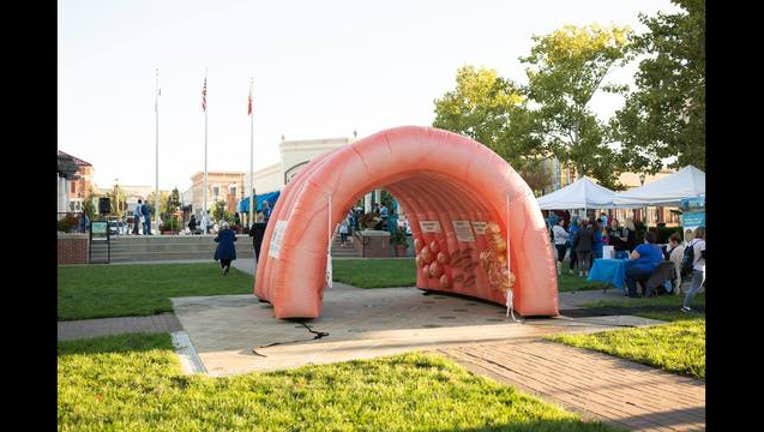 KANSAS CITY, Mo. - Kansas City police have found an inflatable colon used by an Edina, Minn. nonprofit to educate the public about colon health after it was stolen over a week ago.
The inflatable colon, owned by the Colon Cancer Coalition, was stolen overnight on Oct. 18 from the back of a pickup truck. Since then, word of the "Stolen Colon" spread across internet and the world.
Kansas City police announced on Monday they received a tip, which led to the discovery of the colon in a vacant home in the 7100 block of Virginia. No one is in custody.
While the condition of the colon is not known, officials with the nonprofit are applauding the amount of donations to their cause. The Colon Cancer Coalition will now be able to buy not just one, but two replacement inflatable colons to continue to spread awareness throughout the country.