State patrol reviewing driver's dashcam footage of fatal pedestrian crash in St. Louis Park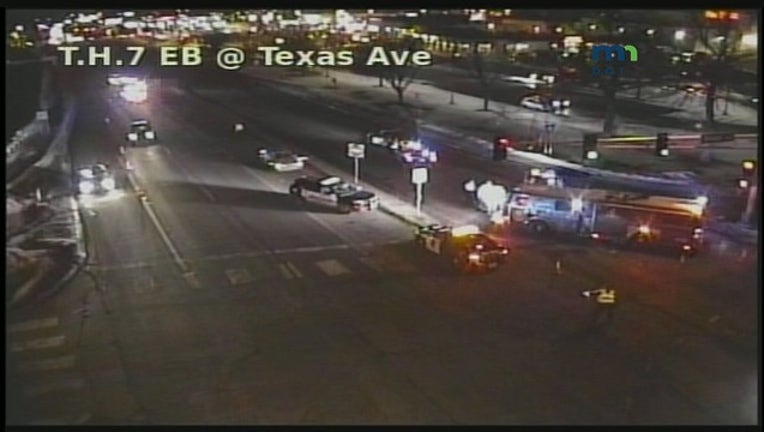 article
ST. LOUIS PARK, Minn. (KMSP) - The Minnesota State Patrol is reviewing footage from a dashboard camera on the car that struck and killed a pedestrian near the Knollwood Mall in St. Louis Park Feb. 15, according to a search warrant filed Tuesday in Hennepin County. 
Just after 6:00 p.m. 15-year-old  Daunte Jamal Moore of Hopkins, Minn., was crossing the intersection of Highway 7 and Texas Avenue when he was struck by an Acura MDX going westbound on Highway 7, causing the teenager to fly into the eastbound lane where he also hit a BMW 330I. 
At the scene the Acura driver gave police a dashboard camera he said was running at the time of the crash. Police are now viewing the footage as a part of their ongoing investigation, according to the search warrant.
Police said they did not believe alcohol was a factor in the crash.