Worker killed at State Farm Stadium after being dragged by ATV, police say
GLENDALE, Ariz. - While the Super Bowl LVII logo was coming down at State Farm Stadium, crime scene tape was going up.
"Death is a tough thing, especially when it's someone younger," Beverly Graves said.
Glendale Police confirmed on Feb. 18 a man working to take down Super Bowl materials around the stadium was unknowingly dragged by another worker in an ATV for several hundred feet. Police said the man was taken to a hospital for his injuries but later died.
The victim was identified by family members as Shawn Lee.
The driver of the ATV did not show any signs of impairment and is working with authorities.
Police have directed all further questions on the incident to the National Football League. FOX 10 reached out to the Super Bowl Host Committee, who also directed us to the NFL.
Those at Westgate this weekend, just a few steps from where the incident took place, were heartbroken to hear something so negative, following such a successful week at the stadium.
"Don't take life for granted because we do. We live like we're going to go on forever, but that's not going to happen," Graves added. "I'll be praying for the family."
More Arizona headlines
Tune in to FOX 10 Phoenix for the latest news: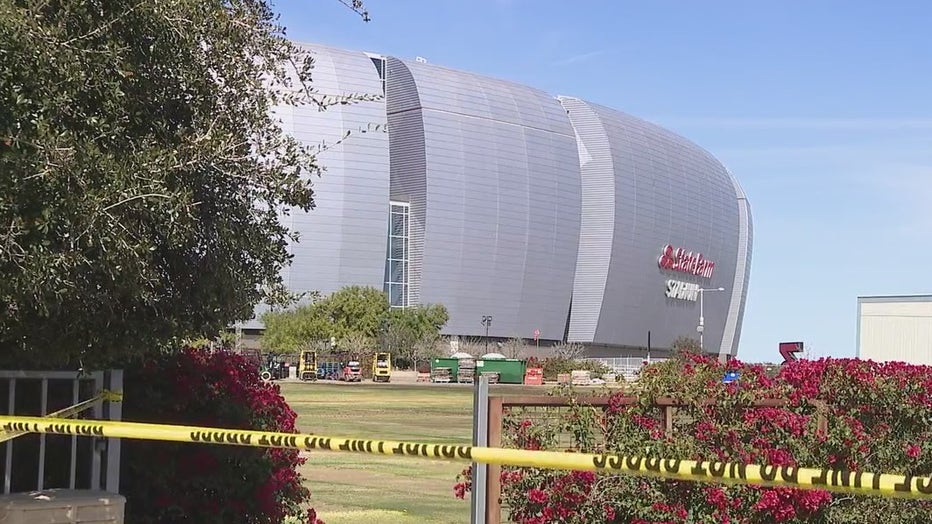 A worker was killed at State Farm Stadium in Glendale after he was dragged by an ATV for several hundred feet, police said.