State Fair cops release lip sync video set to Weird Al Yankovic's 'Eat It'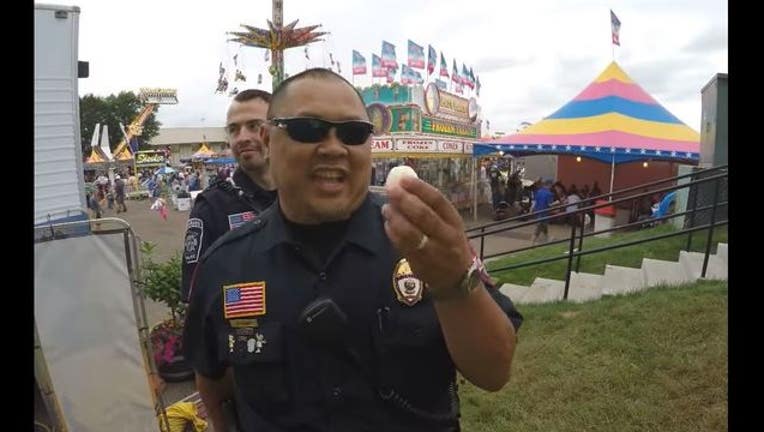 article
FALCON HEIGHTS, Minn. (KMSP) - The Minnesota State Fair's police officers worked hard during this year's fair to keep everyone safe, but a video released Friday also suggests they had may have had a little fun, too.
Minnesota State Fair and Kenyon, Minn. Police Officer Mike Nguyen posted the video to YouTube Friday showing the fair's day shift officers lip syncing to Weird Al Yankovic's parody song "Eat It."
Nguyen added that the video included some cameos from the night shift crew.
The video shows officers from across the state eating at the fair's seemingly endless food options.