St. Paul Police station named in honor of former chief William Finney
ST. PAUL, Minn. (FOX 9) - The St. Paul Police Department honored William "Corky" Finney, a longtime member of the force and former chief, by dedicating the Western District Building after his name on Friday.
Finney grew up in the Rondo neighborhood, graduated from Central High School, and went on to join the police force. He became St. Paul's police chief in 1992.
"To become a police office in the town you grew up in meant something to me," Finney said at the building's name change unveiling. "To be able to serve and protect the people you know meant something to me. St. Paul is a big little town, all of you know that."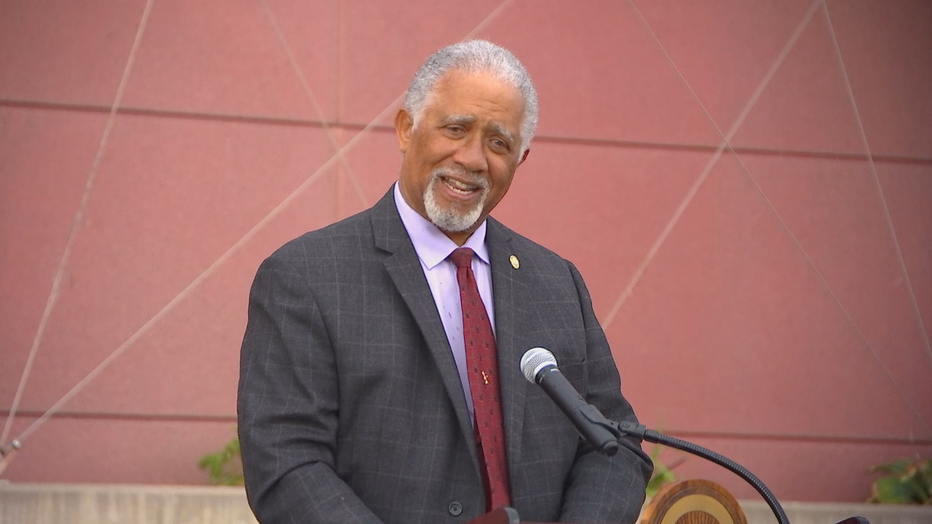 Former St. Paul police chief William K. Finney speaks at Friday's ceremony to honor his achievements in public service. (FOX 9)
During his 12 years in the top spot, he launched community-based policing initiatives and worked with the NAACP in an effort to improve community and police relationships.
Finney has also served on the St. Paul school board and on the Ramsey County Sheriff's leadership team.