St. Paul police investigating death on same block of earlier standoff
ST. PAUL, Minn. (FOX 9) - The St. Paul Police Department is investigating a death near where a standoff occurred earlier in the morning. 
The death investigation underway Wednesday morning is on the same block, but at a different house, from where the standoff happened. No other details about the death have been released. 
It had been a busy morning for the St. Paul Police Department, which responded shortly before midnight to a home on the 1100 block of White Bear Avenue on a report of shots fired that resulted in a standoff inside a home.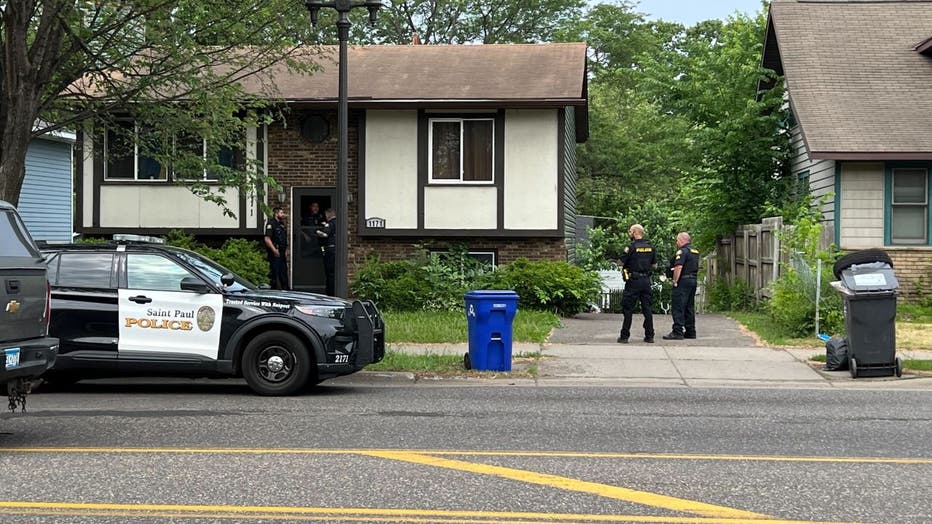 Police on the scene of a death investigation in St. Paul. (FOX 9)
Witnesses reported a man firing a gun, and as police were securing the scene, they heard additional shots in the area. A short time later, someone called 911 saying a man armed with a gun had broken into their home. Some family members escaped, but a second group was in the basement and could hear the suspect moving around, police said. St. Paul SWAT members eventually entered the home and rescued the remaining family members. 
In that incident, police took the suspect into custody, and police reported no injuries.
Meanwhile, police also responded to an armed robbery at a Wendy's on University Avenue, which happened while employees were still inside.